Safety: A Paramount Necessity
Tertiary Food Processing delivers Ready to Eat (RTE) foods and Heat to Serve foods [1]. RTE foods include instant snacks and soups, ready meals, baked goods, instant/breakfast cereals, meat products and the like [2]. Young people in the 18-35 age-group are the most active consumers of RTE foods [2].
Safety is at the core of all processes for manufacturing RTE foods. This is because they are not processed any further [3] – their hygiene has to be ingrained in their processing. Regulatory bodies prescribe strict standards for operators across the food supply chain.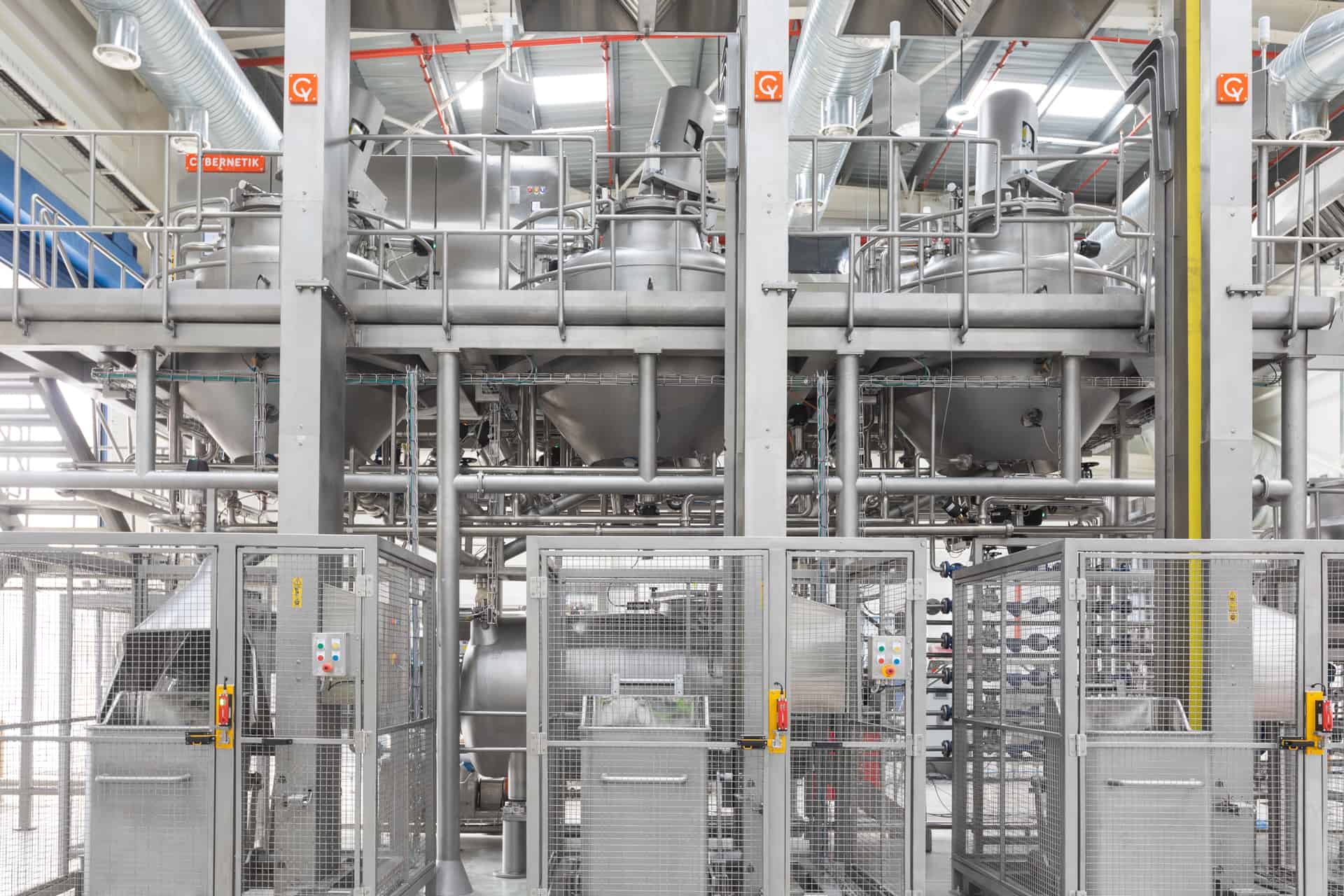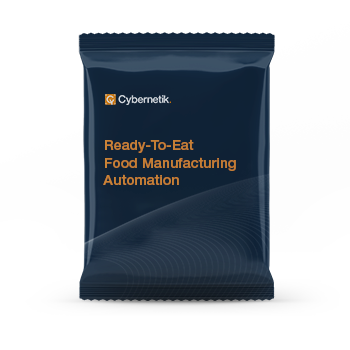 Discover our turnkey Ready-to-Eat Food Manufacturing Automation Solutions

Cybernetik has delivered customized automation and equipment solutions for the Ready-to-Eat food industry, enabling rapid cooking with flavour and nutrient retention, customizability, hygiene, and safety.
For example, the Food Safety and Standards Authority of India (FSSAI) mandates a documented Food Safety Management System (FSMS) plan for every operator. FSMS plan includes Good Manufacturing Practices and Good Hygienic Practices specific to the sector [4].
Apart from safety, these standards ensure nutritional value of foods. Such standards establish what foods can and cannot contain as well as what are the minimum and/or maximum limits of ingredients they can contain. This, they do by:
Restricting the amount and type of natural and synthetic contaminants including microbes, pesticide/insecticide residues, and metal, antibiotic, and crop contaminants [4].
Laying down guidelines for which food additives can be included and in what quantity [4].
Instituting norms for packaging, labeling, and advertisement claims [4].
Capping the industrial trans-fat content in foods for them to qualify as trans-fat-free [5].
RTE Manufacturing Process
Safety is of course the core principle for RTE foods manufacturing. The process must also be rapid, energy efficient, and ergonomic while developing the required food flavor and texture.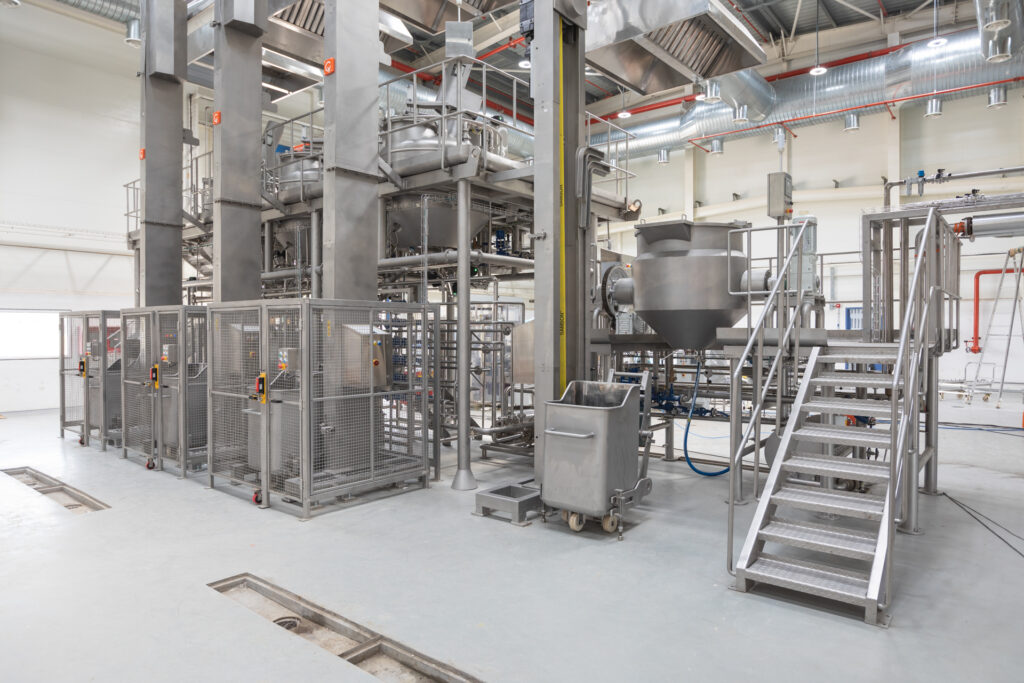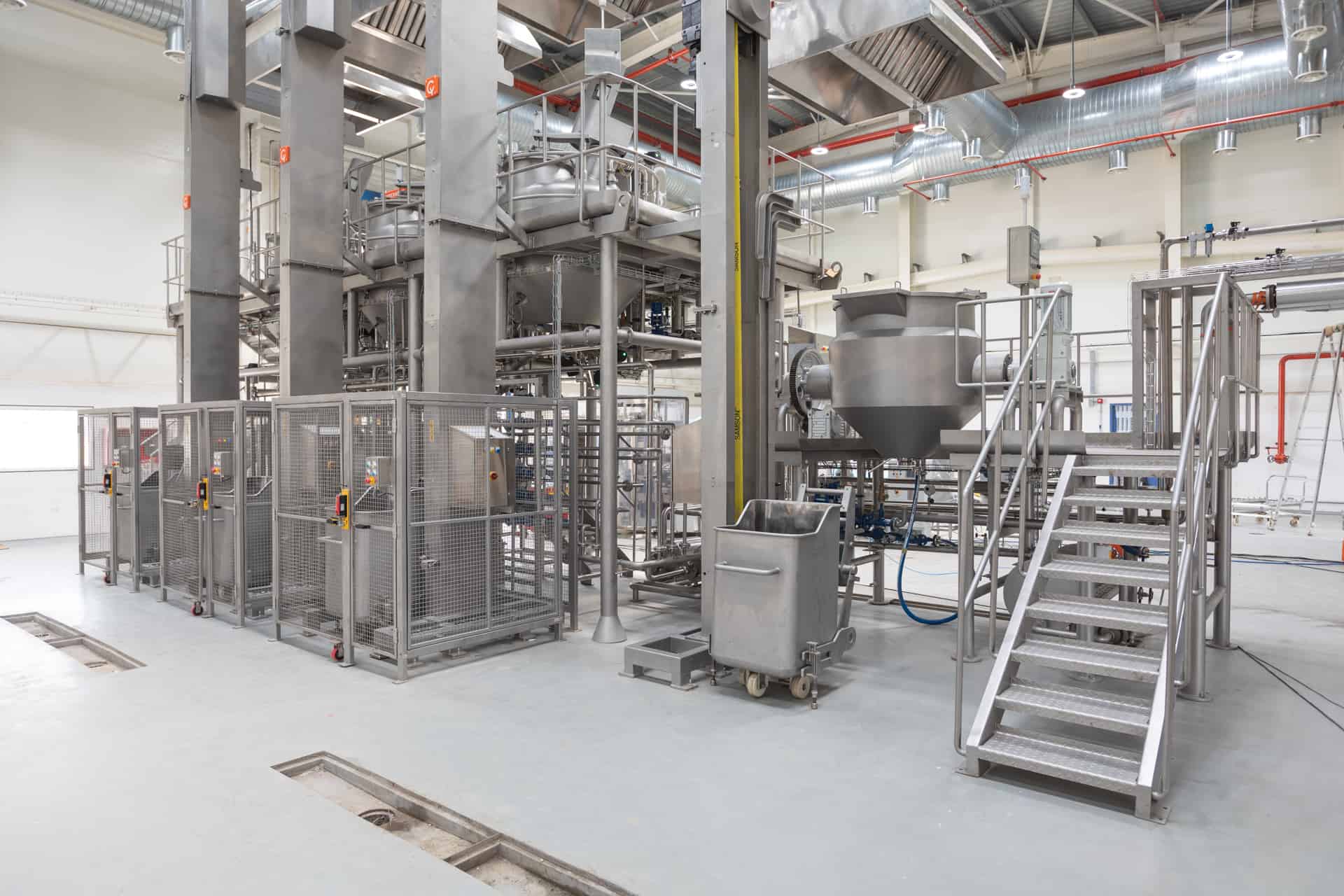 Following are the general stages in manufacturing RTE foods:
Unloading & Transport: Unloaded raw materials are transported to the location of the cleaning equipment.

Cleaning: Removes dirt, dust, mud, stones, wood pieces and other such contaminants from the main raw materials. The cleaning stage may also include mechanisms for drying the raw materials wetted by the cleaning solution. Quality control check will affirm the efficacy of the cleaning process.

Transit: Cleaned raw materials are loaded into cooking kettles. Cybernetik's Buggy Lifters have:

350 liter Eurobins to hold raw materials.
Brake motor driven belt and pulley mechanism to lift the loaded Eurobin to the required height.
Tipping system to tilt the bin to the necessary angle for unloading raw material into the cooking kettle.

Workers don't have to lift and tilt the bin, something which eliminates the risk of injury. Safety features include photoelectric sensors, emergency stops, and alarm interlocks.


Pressure Cooking: Industrial cooking kettles are fundamental equipment in the food industry. These can cook, mix, stew, pasteurize, sterilize, or lower the moisture content in raw materials or partially processed foods.

High pressure cooking improves the shelf life and safety of foods, maintains their nutritional value, and saves energy costs [6] while lending them better odor and taste, maintaining their attractive appearance, and minimizing cooking times [7].

Industrial pressure cooking involves multiple steps. Different raw materials are added at various stages after the cooked material is drained, rinsed, simmered etc. Quality control checks at the end of certain steps are instituted.

Features of Cybernetik's Cooking/Steam Kettles:

Automated for stop-start and the feeding-discharge of products.
Precise temperature control.
Uniform heating from all sides.
High-strength limpet/dimple jacket design allows use of thinner vessel shells.
Level indicators for accurate material feeding.
Load cell weighing option for batch-to-batch consistency.
Scraped surface agitator mixes materials to a homogeneous stage and prevents "burn-on" by not allowing material to stick to kettle wall.
Brisk meter checks process completion.
Safety devices and mechanisms include pressure-temperature sensor, pressure relief valves, safety interlocks, emergency stops, and indicator lamps.
Condensate recovery system for water reuse.
Clean in Place (CIP) provision for easy cleaning-maintenance.


Mixing: Double/twin shaft paddle mixers are the favorite mixers of the food industry for over three decades for bulk solid mixing. Cybernetik's Twin/Double Shaft Paddle Mixers:

Are automated.
Mix products gently to rapidly produce a homogeneous mix.
Are suitable for wet mixing.
Come with safety features such as emergency stop and alarm interlocks.
Have CIP facility for easy cleaning-maintenance.


Buffering: After pressure cooking, the mixture is buffered and checked for shelf life. Cybernetik's Buffer Tank has:

Dimple jacket design for high strength.
Ribbon blades for slow mixing.
Speed sensor to monitor mixing speed.
PID control for automatic temperature regulation.
Safety mechanisms such as emergency stop and alarm interlocks.
CIP system for easy cleaning-maintenance.


Holding: Maintaining or holding the temperature of cooked raw materials the required temperature for a specified duration prevents the growth of harmful disease causing microbes [8]. Holding process can be hot holding or cold holding.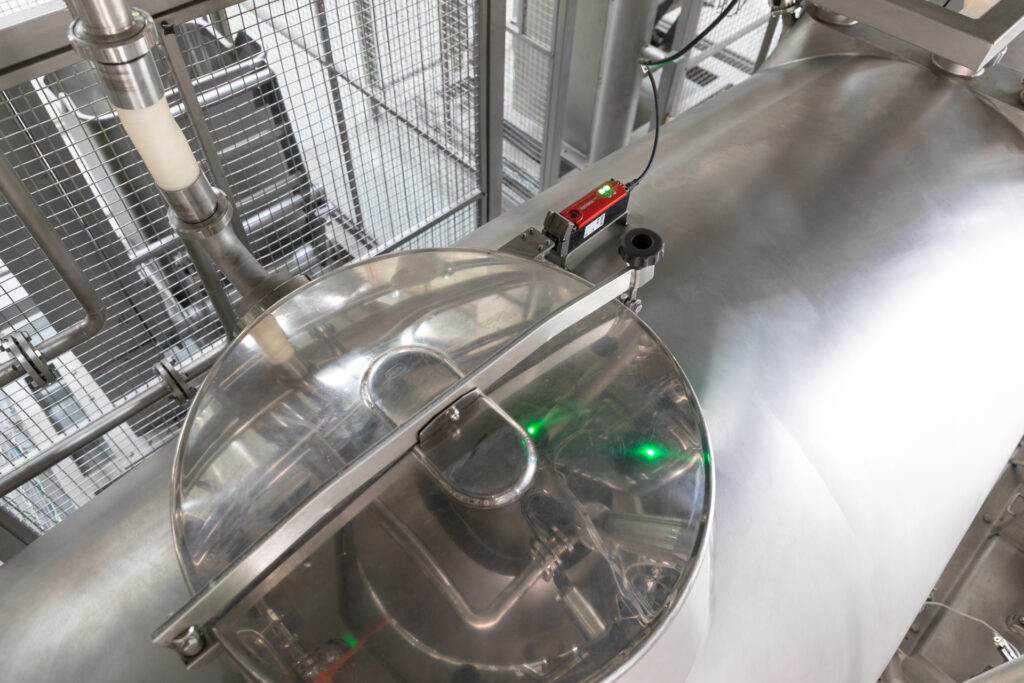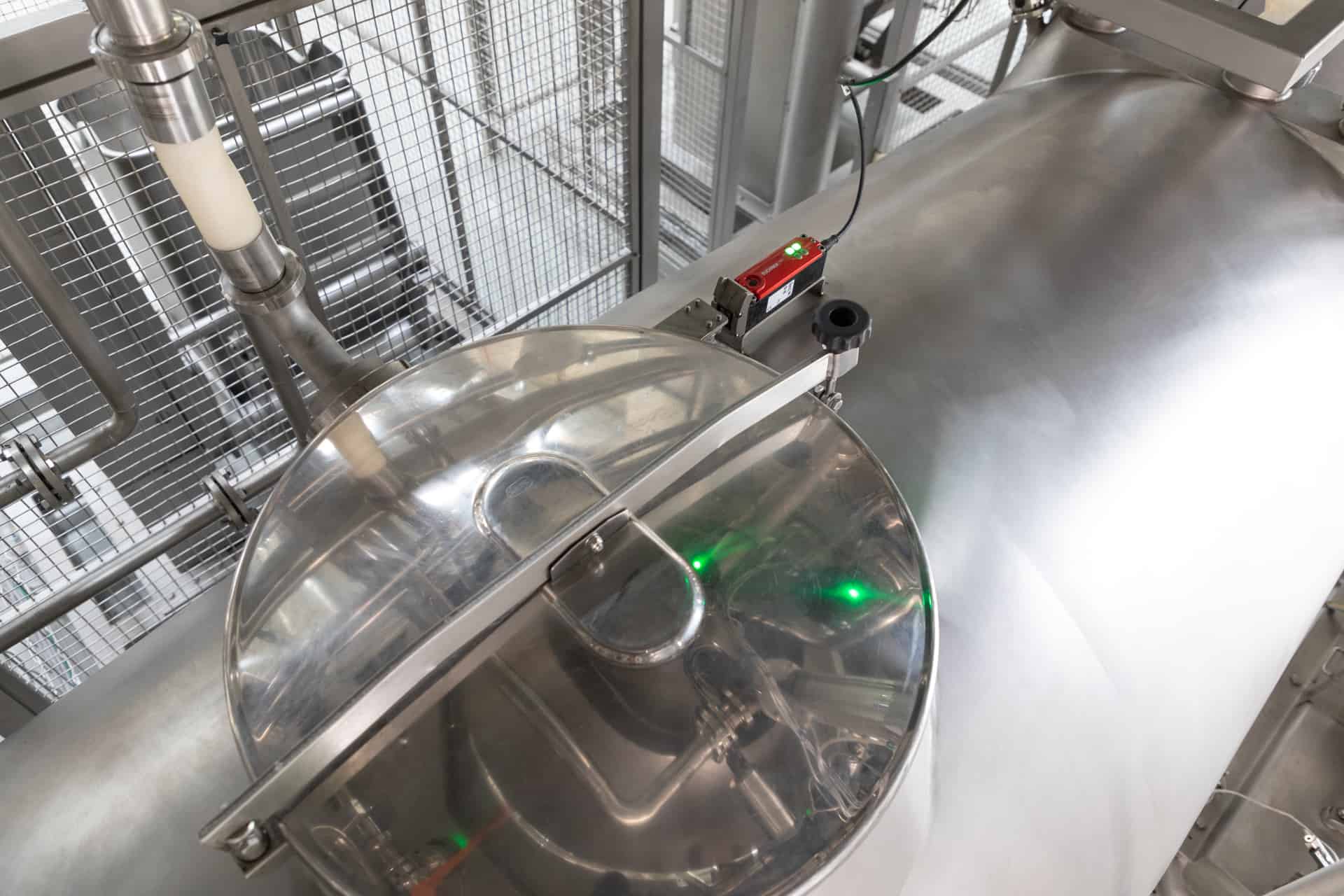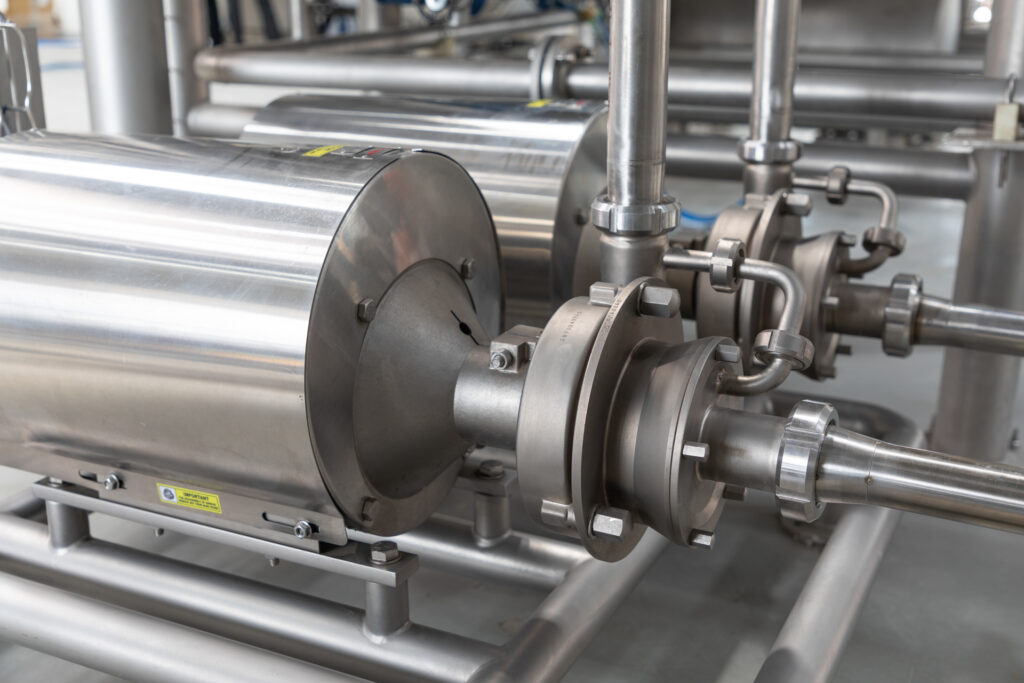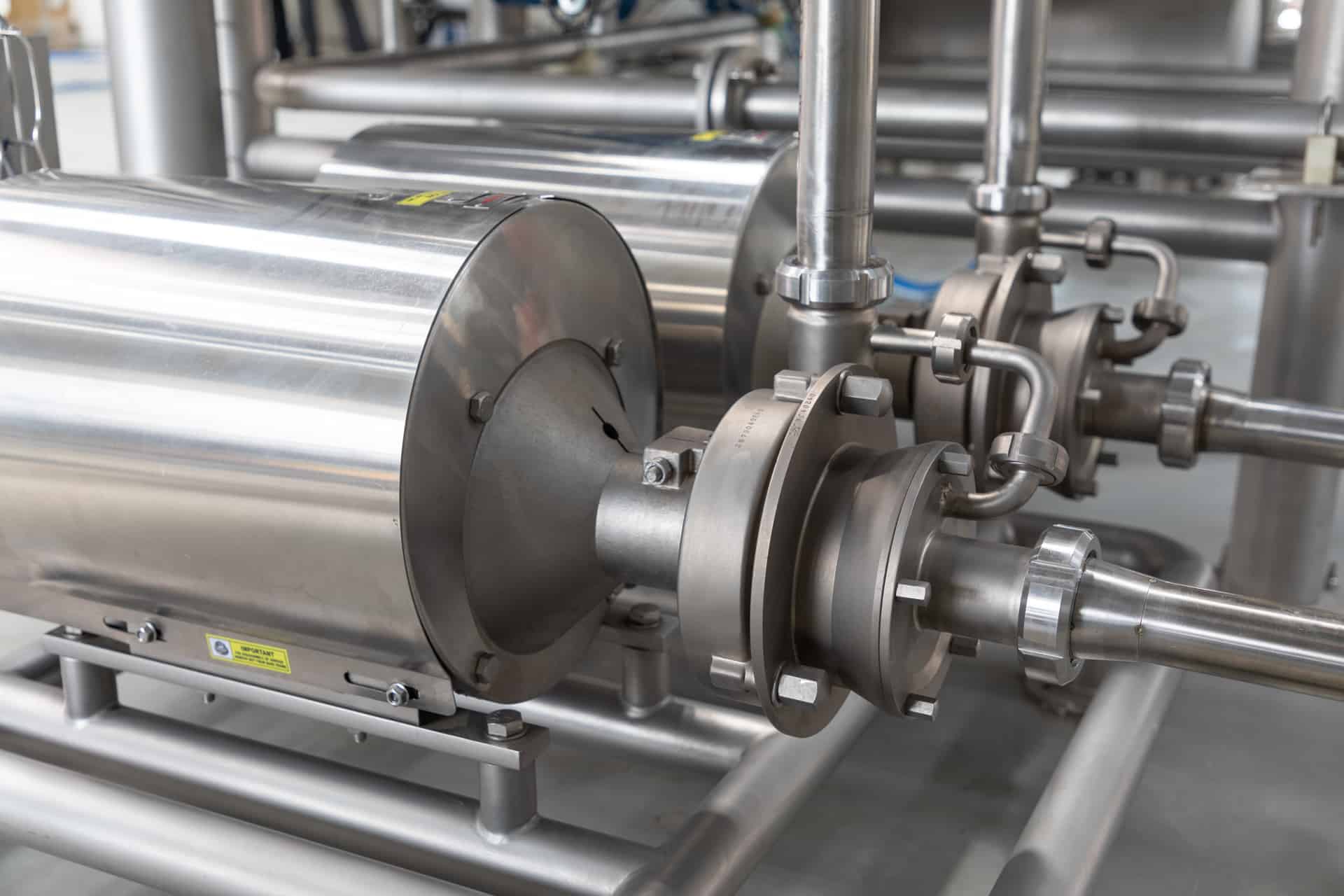 Finally
Technological innovation empowers engineers to deliver on all the requirements of the RTE manufacturing process – safety, speed, efficiency, operator comfort, and quality.
Cybernetik has been delivering high-quality, purpose-built equipment and automation solutions to the Ready-to-Eat (RTE) food industry for decades.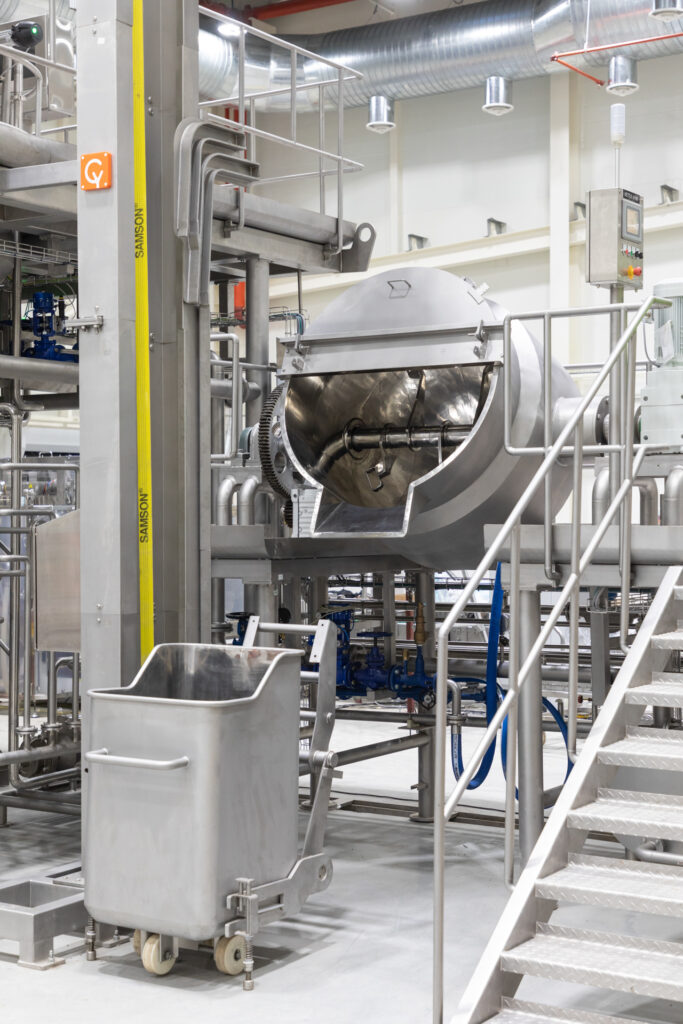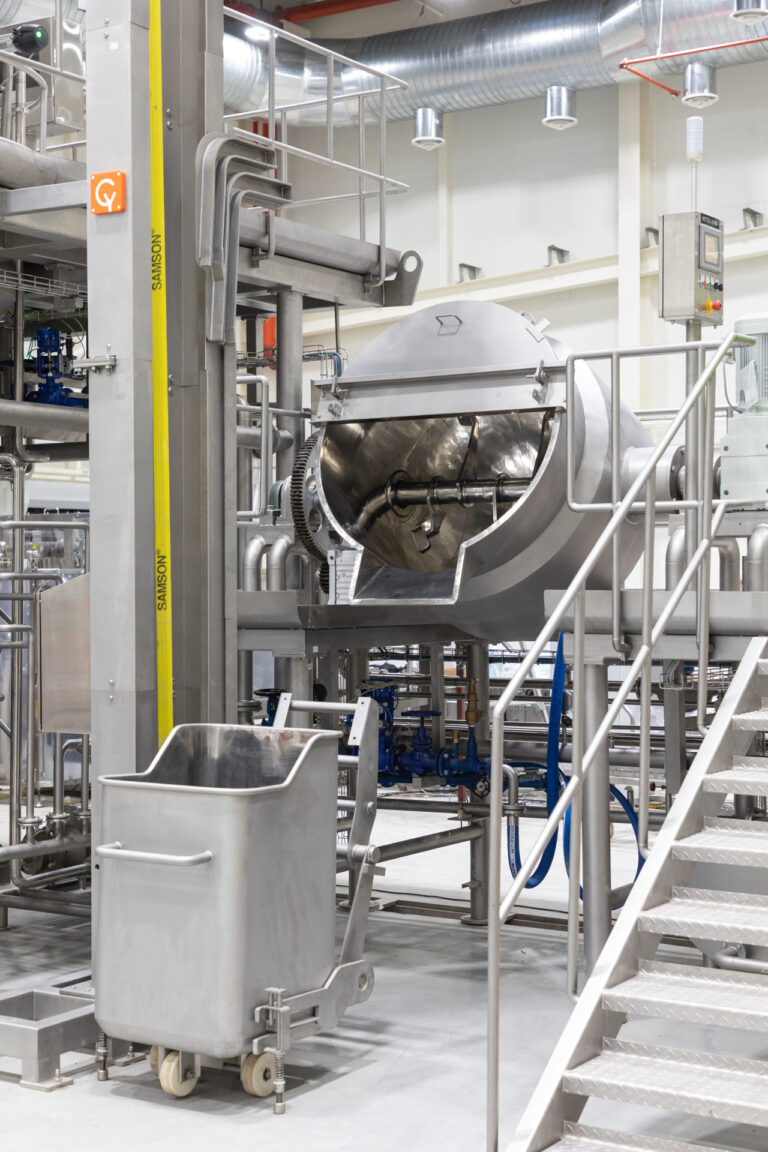 ---
References
Methods of Food Processing, Lindsay Kramer, Reviewed by Michelle Seidel, B.Sc., LL.B., MBA, Leaf Group Ltd. / Leaf Group Media (Bizfluent).
Ready-to-Eat Food Market Report, Mordor Intelligence.
Safety of Ready-to-Eat Foods, ResearchGate.
Ministry of Food Processing Industries India Reports.
Food safety agency FSSAI launches 'Trans Fat Free' logo, Hindustan Times.
High Pressure Equipment Designs for Food Processing Applications, Food Engineering Series.
Industrial Pressure Kettle VKP, FoodTechProcess.
Food Storage, Preparation and Safety: In-depth, Croner-i.