Successfully delivering turnkey automation solutions since 1989.
Cybernetik is an industrial automation company that blends experience with innovation to design, build, and install end-to-end, customized automation solutions for the food, pharmaceutical, chemical, and manufacturing industries across the world.

Systems Installed Worldwide
Our Process
Definition
Support to build your business case, every step of the way.
Design
Complete in-house mechanical and electrical design using latest technologies.
Deployment
Experienced, certified personnel ensure high quality systems as per latest manufacturing norms.
Support
From documentation to AMC, our teams are always ready for any service support.
Infrastructure
Ample infrastructure is the key to high productivity. Our spacious, well laid out plants are equipped with cutting edge machines and systems manned by specialists. And we integrate sufficient infrastructure with best institutional practices to honour all the deliverables.
People of Cybernetik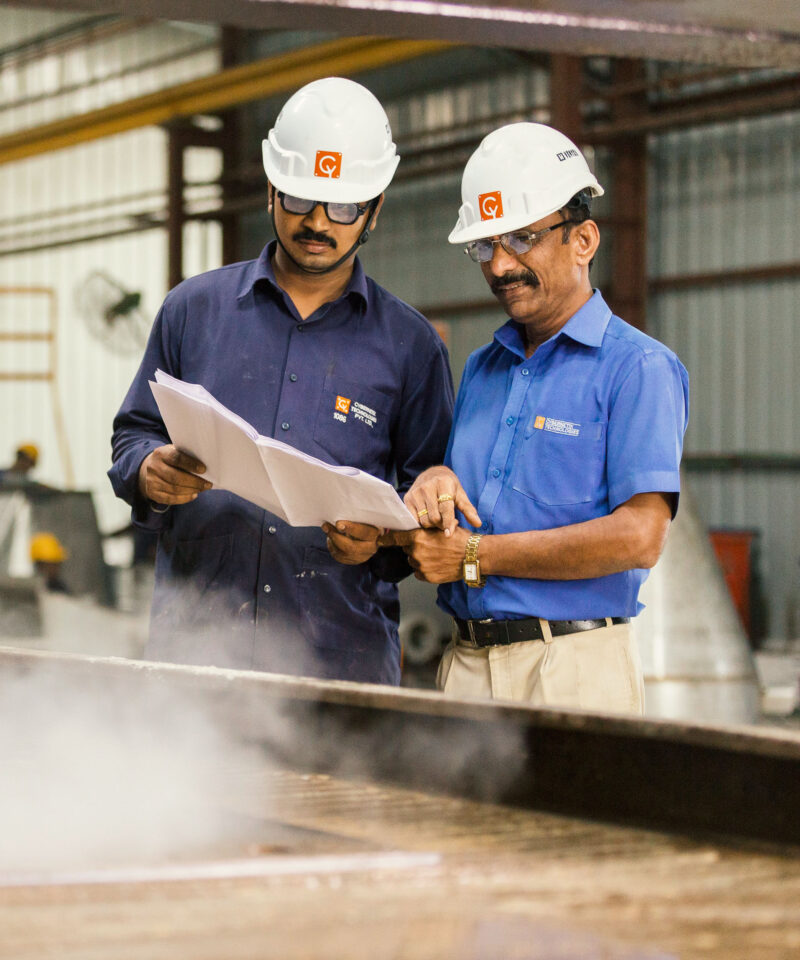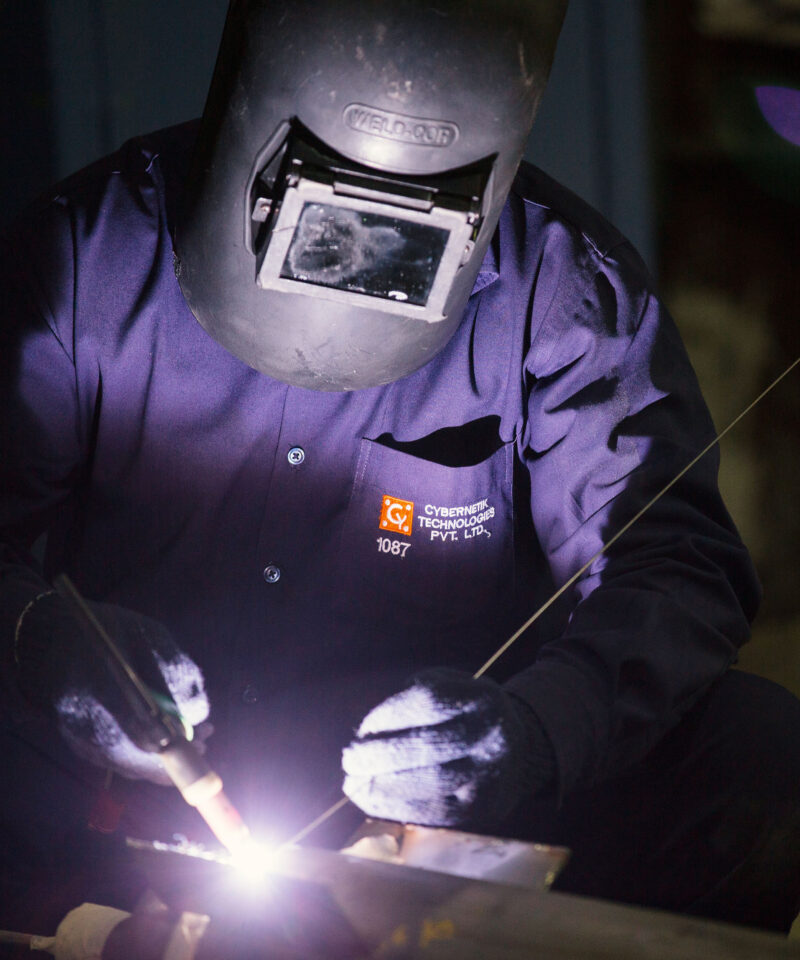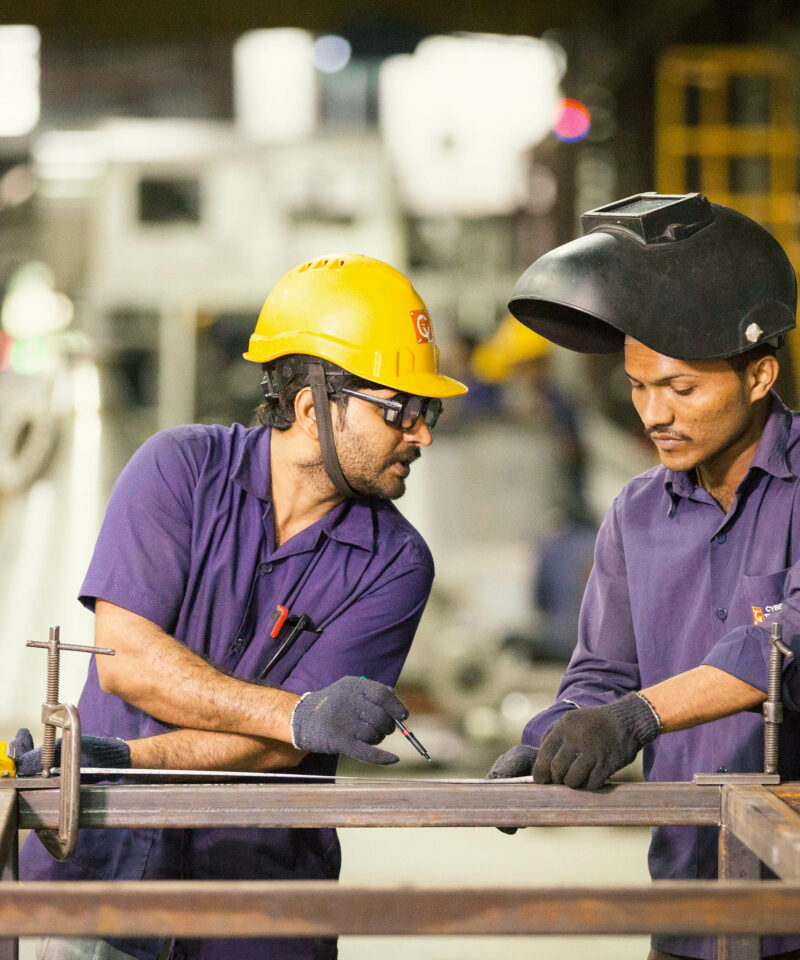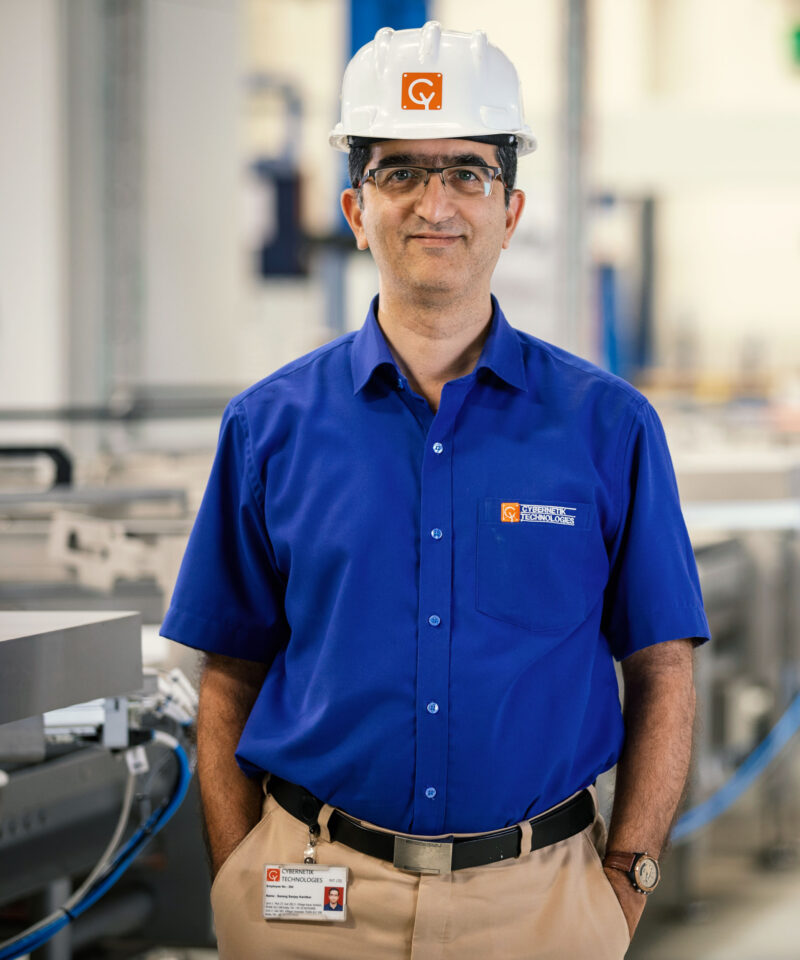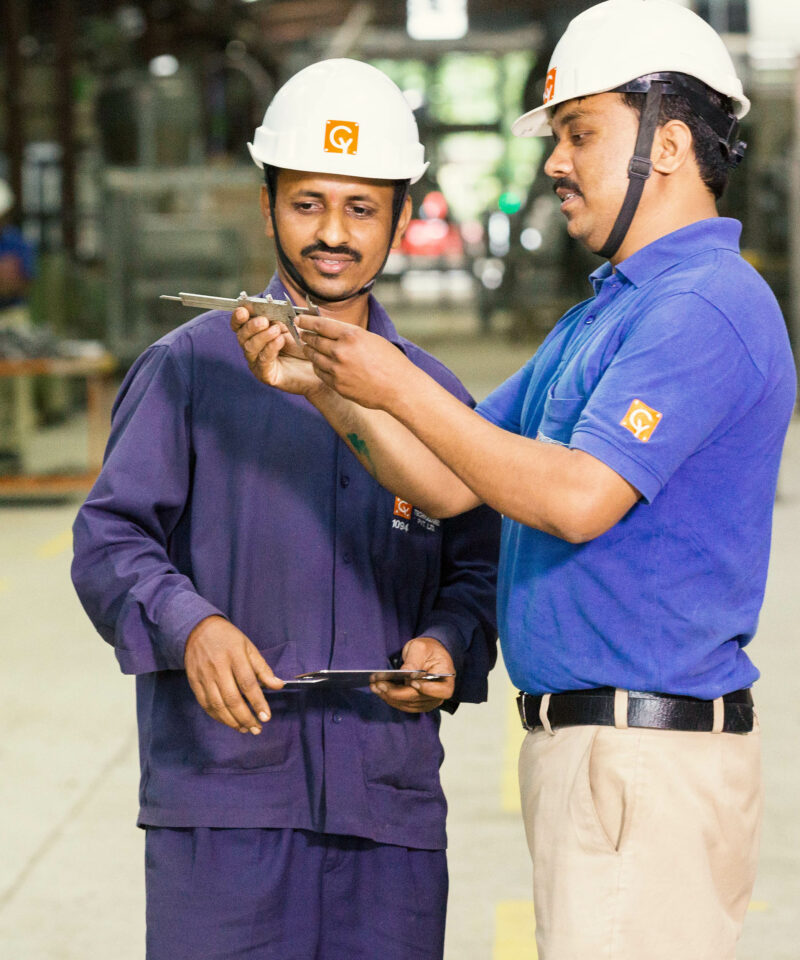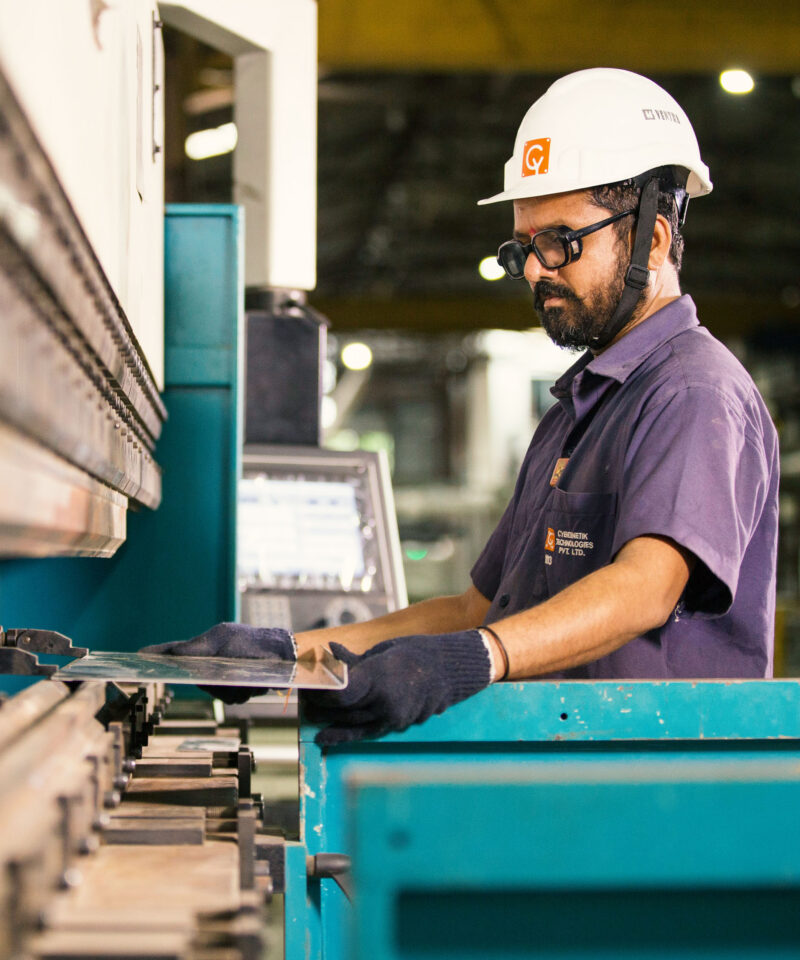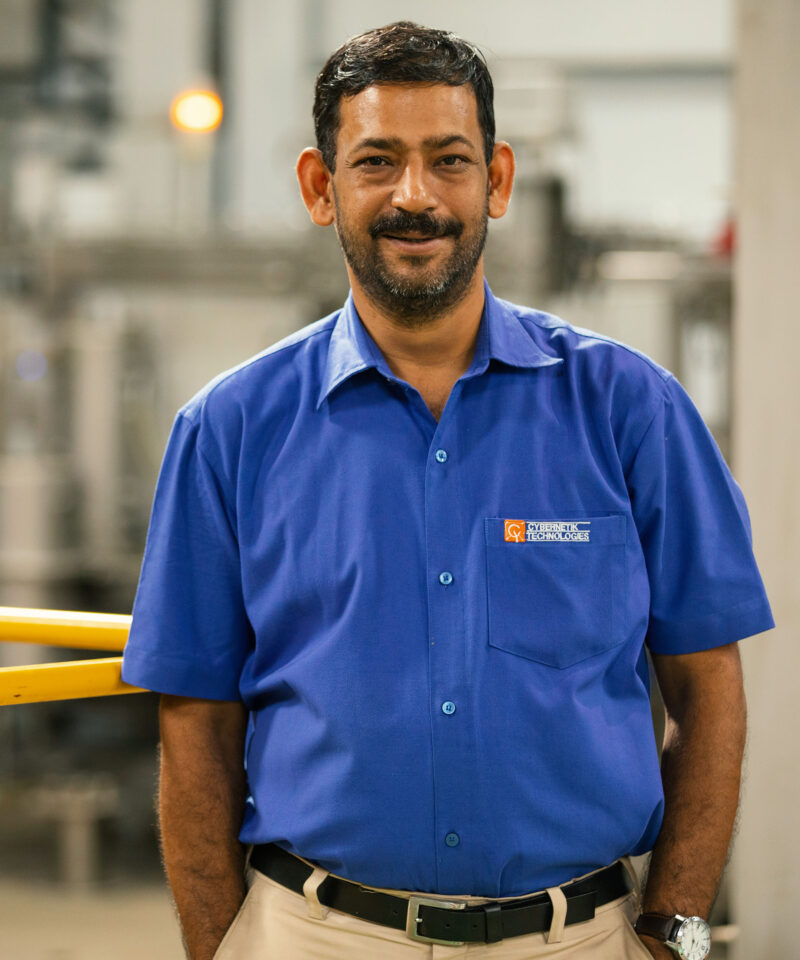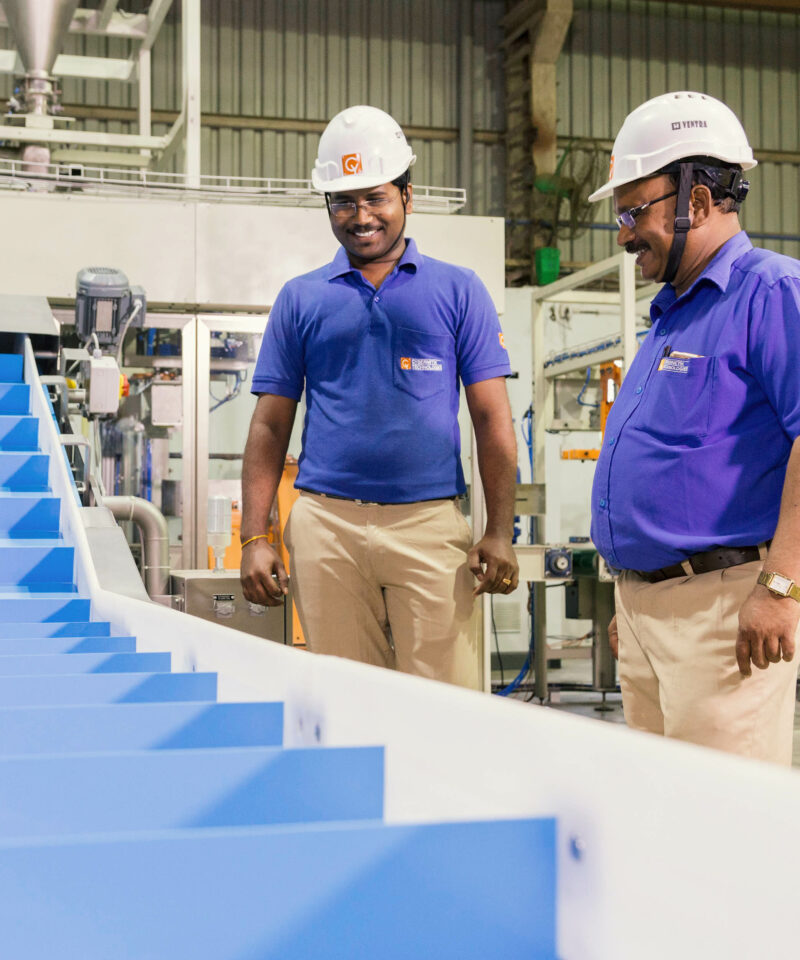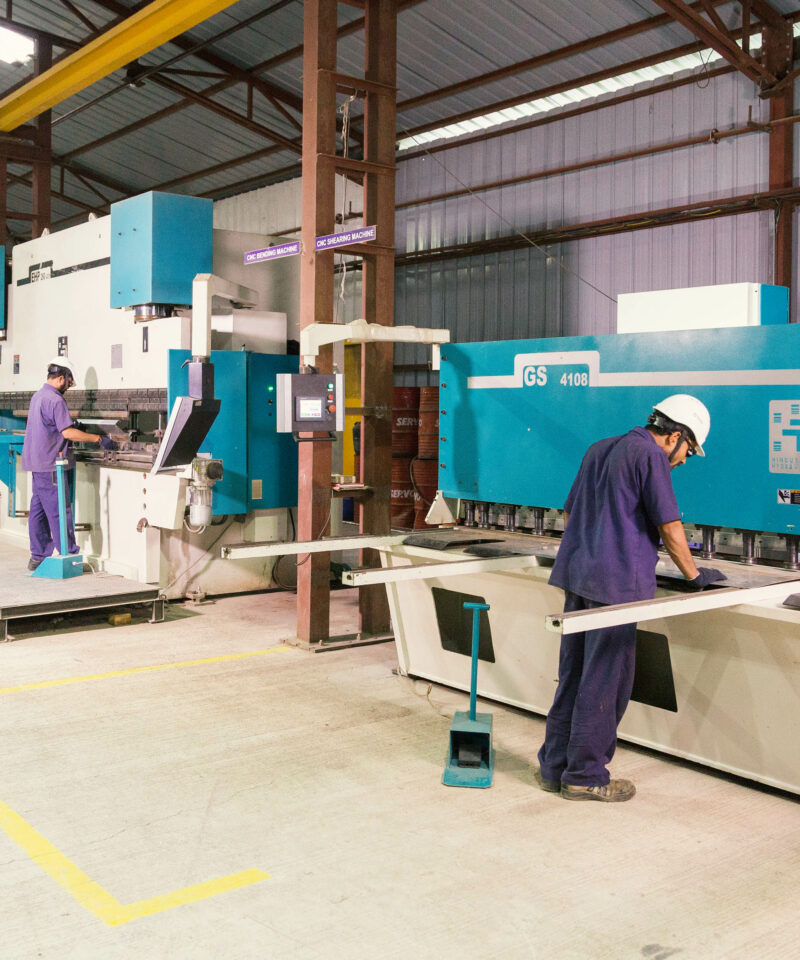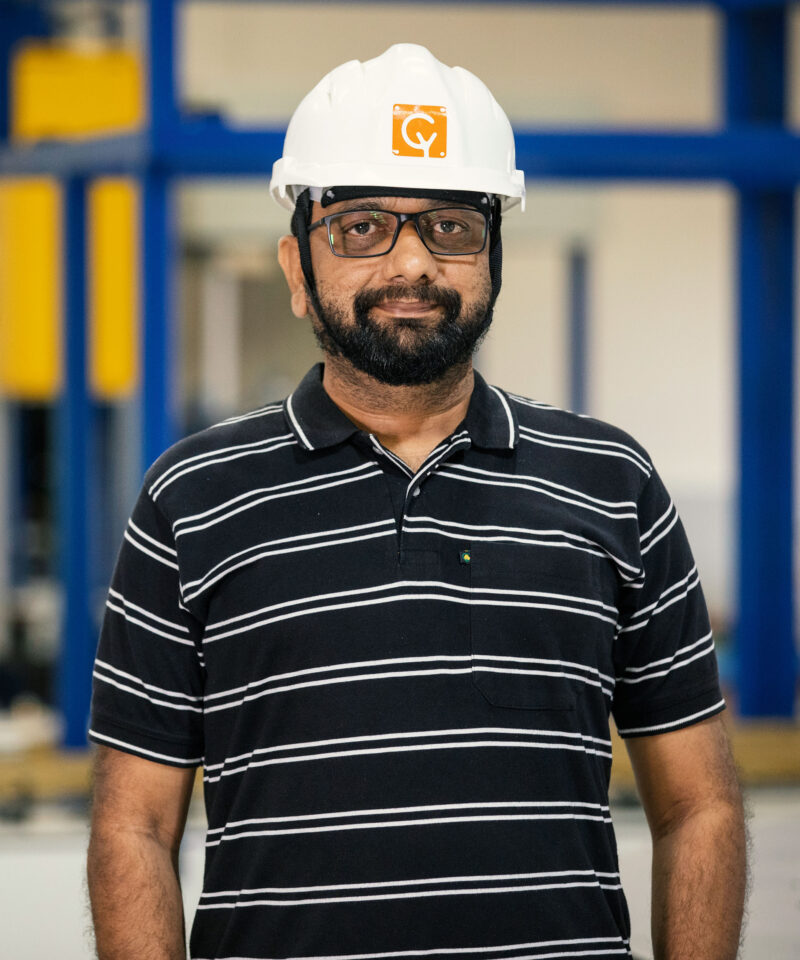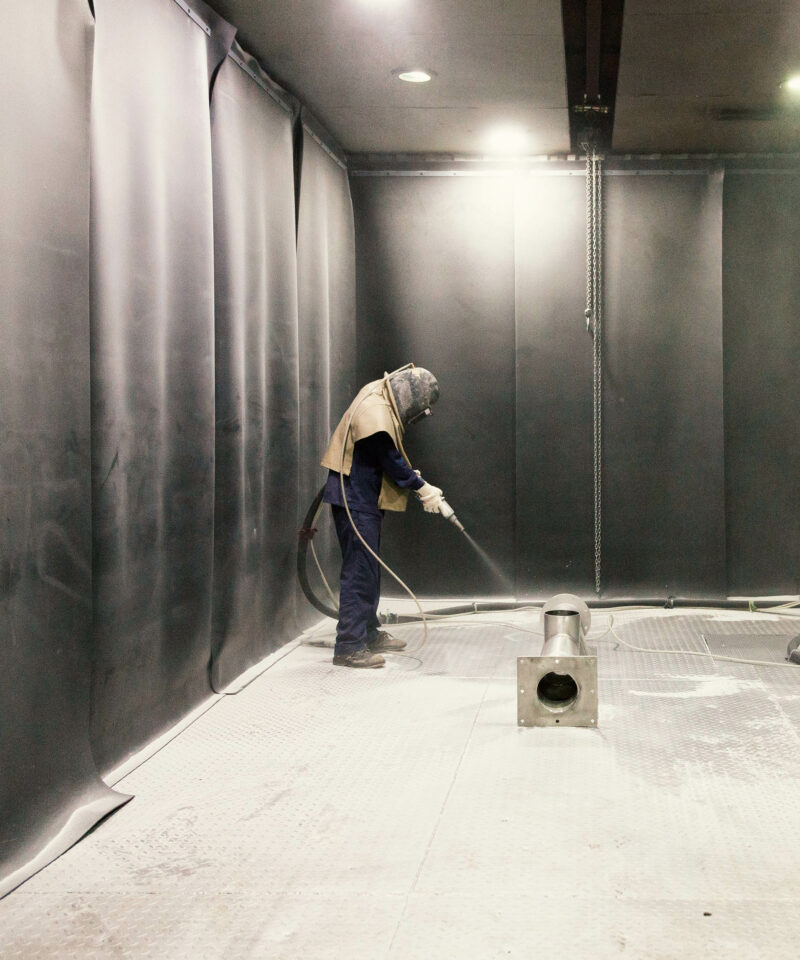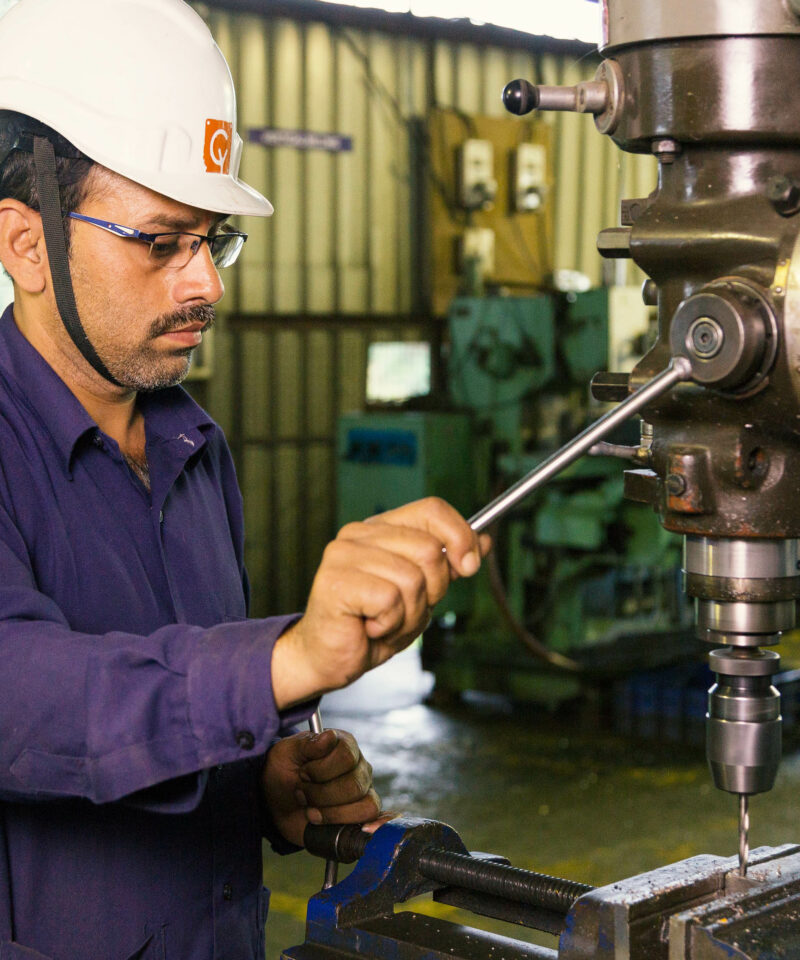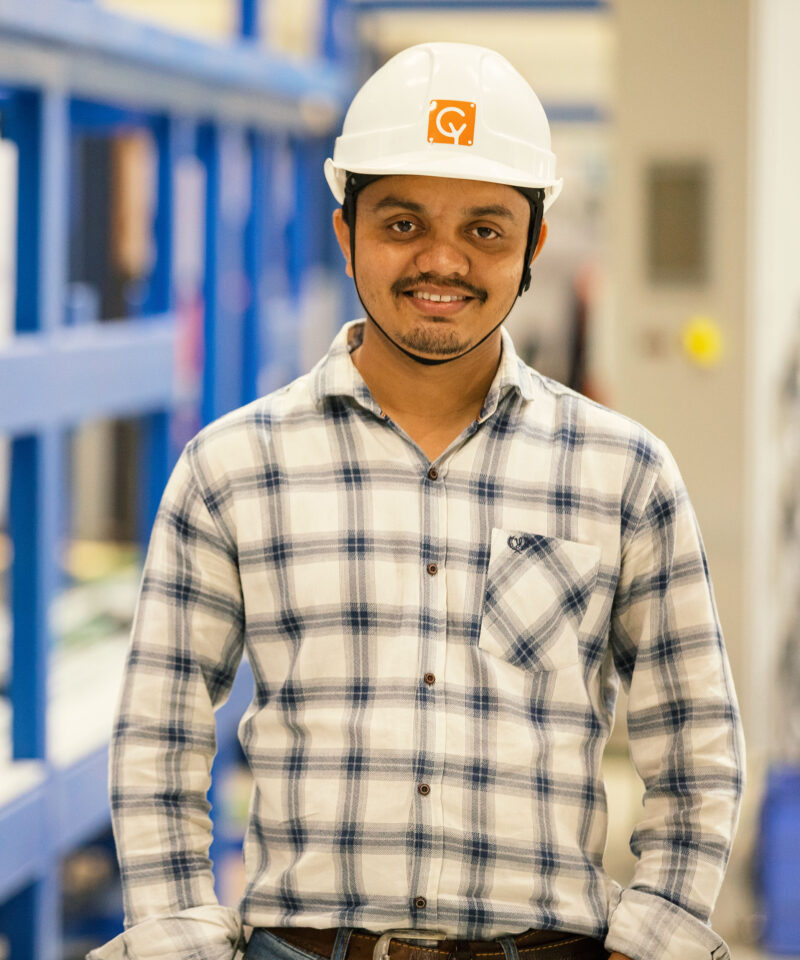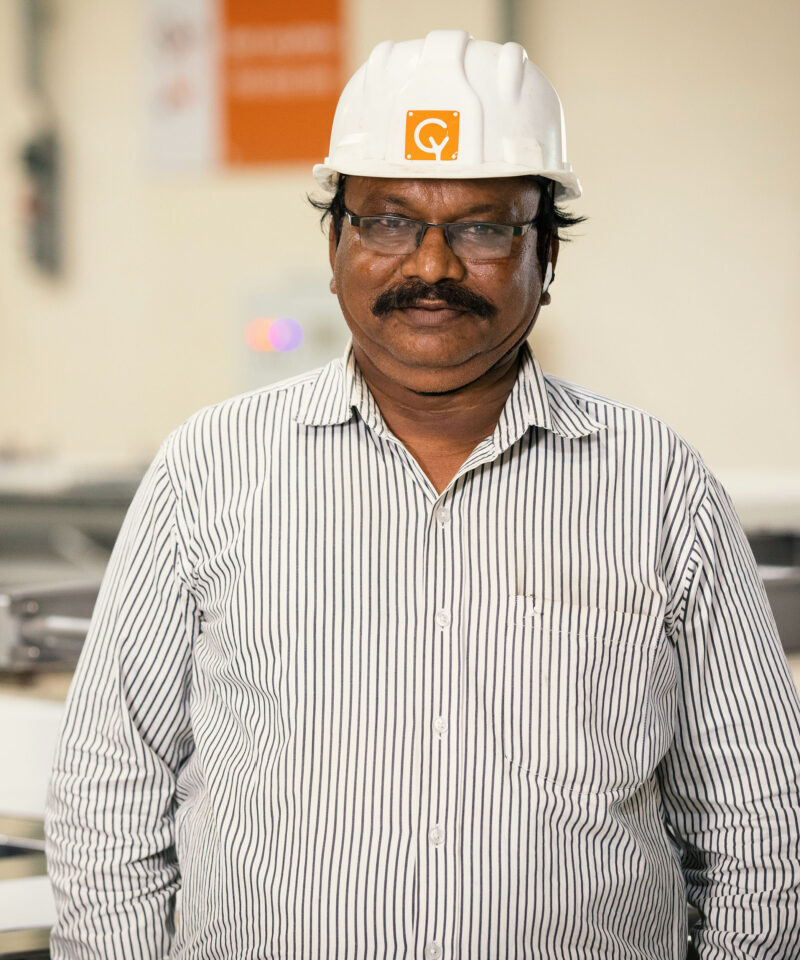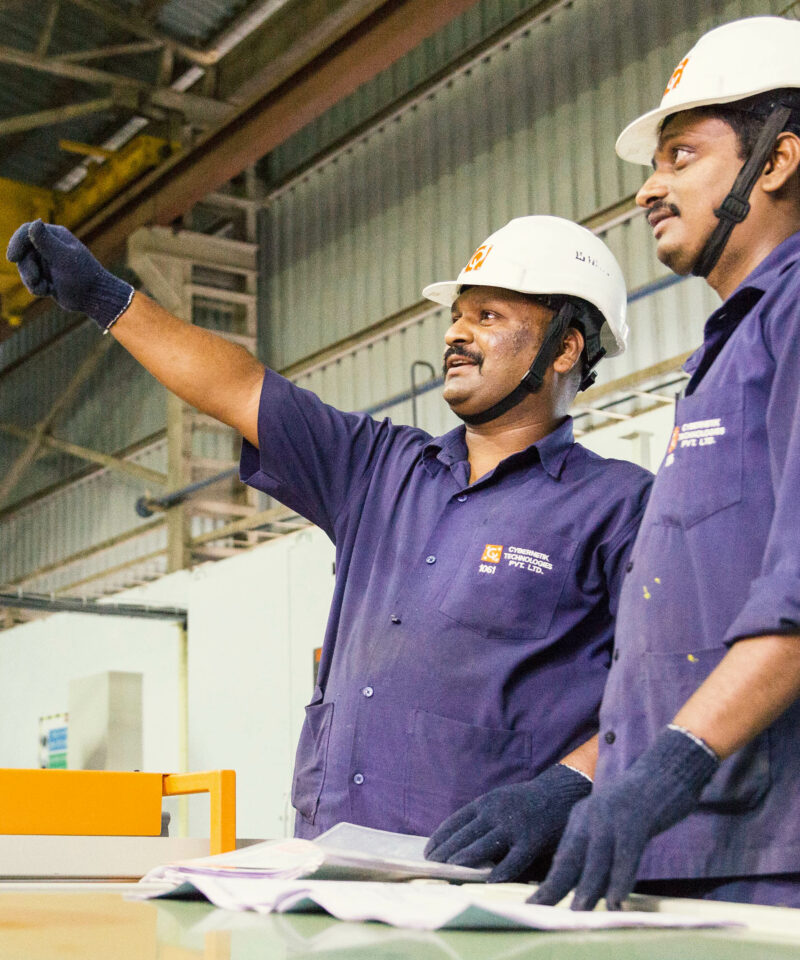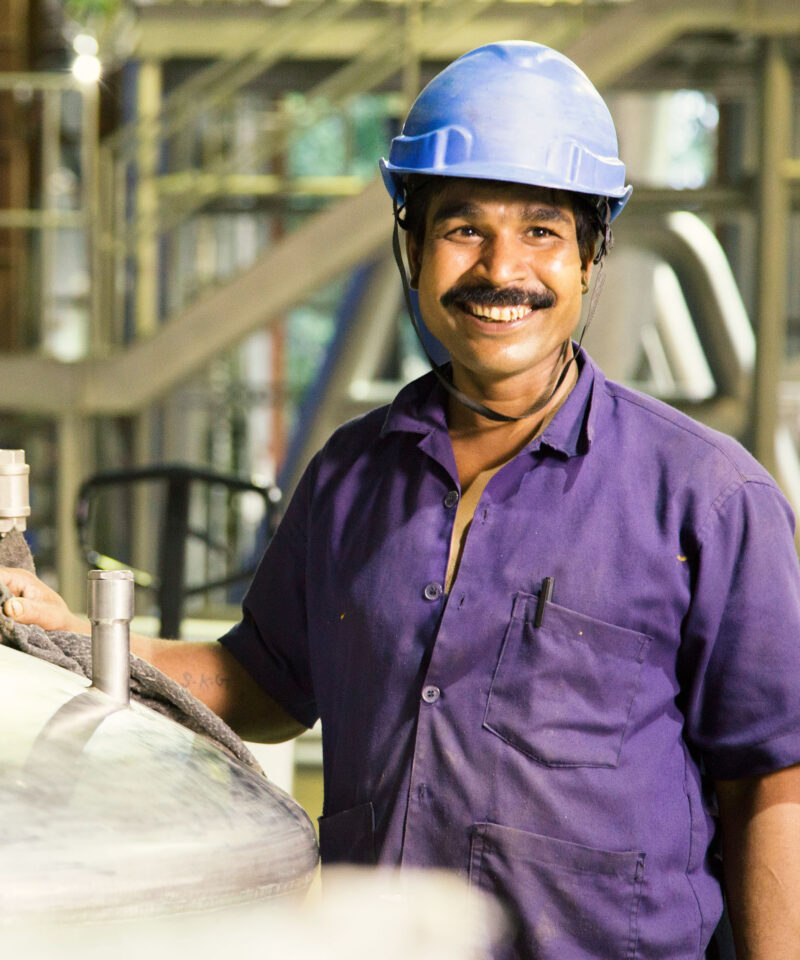 Timeline: The Cybernetik Story
Cybernetik was set up as a consultancy in 1989 by a group of engineers from the Indian Institute of Technology (IIT)-Madras, India and the State University of New York at Buffalo, USA.
From 10 people operating in less than 100 sq.m. workspace, our footprint in India has expanded to 30,000+ sq.m. across four units, two each in Pune, Maharashtra and Nadiad, Gujarat.
Our global operations are based out of three international offices:
Vietnam (for Southeast Asia), Dubai (for Middle East and Africa) and United States (for North America).

2021
Inaugurated United States office.
2020
Established operations base in Dubai for catering to the Middle East and Africa region.

2019
Set up an office in Vietnam to serve Southeast Asia.

2014
Established a dedicated stainless steel facility in Nadiad (Gujarat, India).
Successfully executed international spice processing and chocolate processing-handling projects.

2011
Entered robotic automation, expanded automation facility in Pune, and implemented robotic welding, pick & place, and paint shop applications for major automotive MNCs.

2010
Cybernetik Extraction division formed to utilize high-end CO
2
extraction technologies for the spice, flavour, and fragrance industries.
2009
Successfully forayed into the automotive market via turnkey projects in paint shops and assembly lines.

2008
Established a manufacturing facility for the automation division.
2006
New vertical Cybernetik Automation formed to serve the food, agro process, and automotive sectors.

2004
Loyal customer base and strong market presence helped us grow to USD 3 million turnover, larger manufacturing areas, and 80 engineers and technicians.

1998
International business started in the USA and Germany.
1997
Electrical and mechanical design office established in Pune (Maharashtra, India) with expanded manufacturing space.
1995
Cybernetik enters the pharmaceutical industry. Stainless Steel 316/304 and clean room technologies implemented.

1993
Cybernetik Technologies Pvt. Ltd. incorporated. Strength is now 30 persons operating in a manufacturing area. Focus is now on process and automation equipment for the chemical Industry.
1989
Cybernetik LLP formed with 10 people and a manufacturing space to cater to automation needs of the chemical industry.
Team
S. K. Pathan
Head - Projects
(Automation Group)

Amar Deshpande
Head Business Development (Overseas)
Makarand Bokil
Operations Head (Process Group)
Santosh Kotikar
Design Head (Process Group)