Cybernetik has setup an office in the United States after 10 years of successful Automation and Extraction project deployment for U.S. based customers.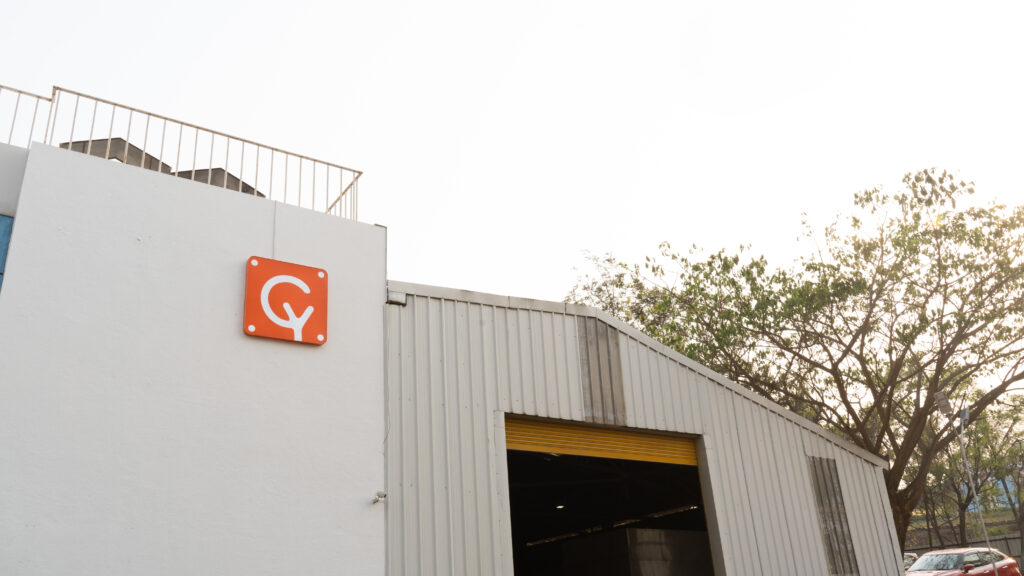 Two of our directors began their professional journeys in the United States. That was thirty years ago. Just recently, Cybernetik established its office in the U.S. – a moment of pride for all our team! This is of course the culmination of a decade of successful Automation and Extraction projects we have deployed in the U.S.  
With the COVID-19 pandemic bringing home the criticality of hygiene and touch-free operations, Material Handling and Packaging have acquired a never-known-before importance.
All our solutions require minimal human intervention. And our focus on customized automation positions us perfectly to deliver top class, optimally priced Robotic Solutions and Purpose-built Powder Handling Mechanisms.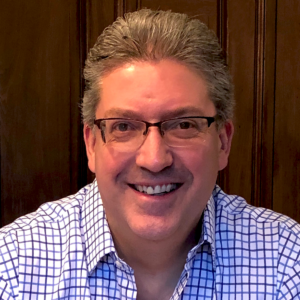 Daniel Britton is leading our American operations. A seasoned Sales Manager with two decades experience in global companies, Dan shares our passion for delivering complete solutions and expertise in bulk material handling and process system design via long-term network building, internal sales team training, and management of globally distributed sales personnel.
Here's to our latest foray in the land of opportunity!

About the Author:
Cybernetik is an industrial automation company that blends experience with innovation to design, build, and install end-to-end, customised automation solutions for food, pharmaceutical, chemical, and manufacturing industries across the world.
Address - Gat No. 365, Urawade, Mutha Road, Opposite Indo-German Technology Park
City – Pune
State – Maharashtra
Country – India
Zip code/ PIN code – 412108
Phone Number – 020 6790 9600
Toll Free Number, if any – n/a
Fax Number, if any – n/a
Company Email ID – sales@cybernetik.com
Website: https://www.cybernetik.com/
How Important is Equipment Validation in the Pharma Industry?
Disasters often stir humankind into constructive action. It was in the wake of the infamous "Contergan Scandal" that Good Manufacturing Practice (GMP) evolved in the United States in 1963 [1]. And, the issue of sterility in the parenteral market made two Food and Drug Administration (FDA) officials put forth the concept of validation in 1979 [2].
Pharma products have a direct impact on the health of the consumers. Ensuing quality of products is, therefore, a top priority for regulators. Dosage strongly impacts the percentage of the drug that reaches the site of action. Therefore, each batch of manufactured drugs must be of the same quality [3], meaning consistency is of paramount importance.
Equipment Validation documents evidence that a piece of equipment conforms with the required standards across all stages [4]. GMP ensures that quality is an integral part of a product and not merely tested in it [5]. Equipment validation is a component of GMP which guarantees that the equipment maintains the required standards and, as a result, consistently provides products of the necessary quality [5].
Cybernetik has successfully validated and delivered multiple pieces of equipment for the pharmaceutical industry. Our technicians engage with clients throughout the equipment validation process, while conforming with the US FDA Part 211 and Part 11, EU Annexe 11, and cGMP standards, and also drafting the necessary documents.
When the validated equipment is part of a larger process, the validation documents play another key, although indirect, role – that of rapid error detection. If the process output is not as expected, technicians need to pin point the error. They can safely rule out equipment defect because it is already validated [6].
Equipment Validation for Pharma Industry Equipment
Cybernetik implements validation for pharmaceutical equipment through the following distinct steps which include the documents mentioned therein:
Requirement Understanding:

Client URS (User Requirement Specification): is the starting point of the validation process and describes what performance the client expects out of the equipment [6]. Customers can either provide the client URS directly or our personnel create it after capturing their requirements.
Internal URS: converts client URS into a set of instructions and particulars for our technicians.

Design & Development: defines the various components of the equipment, their capacities, materials, location in the overall set up, and other relevant features. Two documents/phases are particularly important:

Functional Design Specifications (FDS): describes how the system will perform its expected operation. FDS is the source for functional design requirements.
Detailed Design Specifications (DDS): is the source for the detailed design requirements and explains how to build the system.
FDS and DDS are normally verified during qualification or commissioning.

Design Qualification (DQ): ensures that the end user's point of view is incorporated in the design process.
Factory Acceptance Testing (FAT): analyses whether the equipment performance conforms with the end user's specifications. The venue for FAT is the Cybernetik shop floor.
After a successful FAT, the customer and Cybernetik clear the machine for dispatch after certifying that it has been built to satisfy the User requirements (as per URS) and in accordance with FDA and DQ.
Installation Qualification (IQ): ensures that the client's facility provides the appropriate setting for the piece of equipment [6]. IQ is based on DQ [7]. The three most common verifications during IQ are whether the equipment has adequate space allotted in the facility, is connected to the necessary utilities, and is installed with the required software [6]. Technicians also check if the equipment installation:

Integrates it with other equipment/systems [7].
Complies with qualification protocol and plan [8].
Considers all the equipments sub parts [8].
Makes arrangements for maintenance, calibration, and cleaning in future.
Utilizes the relevant national/international standards for calibration, measurement, and control.
Notes all equipment details such as model, serial number, spares, installation date, certificates.

Operational Qualification (OQ): is based on IQ. Technicians check if the:

Equipment operates as expected, particularly at the extreme operational ends [8] and follows the required operational sequence [7].
All equipment components operate correctly.
Technicians are correctly trained to operate the equipment.
Standard Operating Procedures (SOPs) are finalized and ratified.
All results are documented.

Performance Qualification (PQ): examines if the equipment/system performs consistently under load as required by the design specifications. Technicians create all the necessary documents for performance verification.
Finally
For building quality into pharma products, there is also a need to build unwavering precision into the equipment validation process. Because we cannot afford to forget that drugs are a lifeline for many!
Cybernetik has successfully validated pharmaceutical equipment for a diverse set of clients. Engaging with clients right from the design qualification stage, we walk them smoothly through the installation, operational, and performance qualification stages.
Contact us at +91 20 6790 9600 or sales.automation@cybernetik.com and experience the joy of seamless services.
---
References
Food Processing, Wikipedia.
Ready-to-Eat Food Market Report, Mordor Intelligence.
Safety of Ready-to-Eat Foods, ResearchGate.
Ministry of Food Processing Industries India Reports.
Food safety agency FSSAI launches 'Trans Fat Free' logo, Hindustan Times.
High Pressure Equipment Designs for Food Processing Applications, Food Engineering Series.
Industrial Pressure Kettle VKP, FoodTechProcess.
Food Storage, Preparation and Safety: In-depth, Croner-i.
A New Normal
Global crises trigger far reaching and fundamental transformations in consumer preferences, industrial practices, and government policies. The COVID-19 pandemic is no different. It will force manufacturers to comprehend those aspects of business, society, and politics that will be radically modified. Furthermore, they will have to proactively build capacity to deal with the new normal [1].
Paradigm Shifts
Following areas will experience paradigm shifts:
Automation: will be increasingly deployed to resurrect the manufacturing sector. Productivity expansion via robotics and automation will be at the focal point of this effort, which will generate fresh employment opportunities for digitally proficient workers, but not for the low-skilled ones [1].
Rapid Factory Digitalization: that places a premium on flexible and precise management of factory operations from a remote location. Such management will necessitate fast incorporation of industrial IoT based on superior data visualization, sensing, artificial intelligence, and tools for remote collaboration [1].
Digital Divide among Manufacturers: two broad sets of manufacturers will emerge in the wake of the socio-economic decline. At the top end will be the digitally-savvy ones who embarked on the digital journey years ago. The late entrants will be at the other end [1].
Greater Attention to Health & Safety: Good Manufacturing Practice (GMP) and Current GMP (cGMP) will assume more significance given their focus on plant and operator hygiene. Employees can expect greater monitoring and tracking of their movements and geographical data viz. residence location, recent travels and particularly international travel [2].
Industries will also rearrange workspaces, operate in staggered shifts, maintain more distance between employees, and prohibit visitors on the shop floor to prevent coronavirus transmissions [2].
Improved Strategies for Worker Retention & Deployment: particularly for workers who have to be on-site. Such workers will receive more education on how to respond to symptoms and contain the spread of the virus [2].
Flexible Management Practices: that incorporate change management and adaptable work schedules to effectively handle greater automation levels, more number of remote employees, and the learning curves of such employees [2].
"Virtual Shift" Replacing "Physical Shift": with fewer people on the shop floor (on site), a team of virtually-connected experts will be continuously available online for consultation by the shop floor personnel. Facilitating the virtual shift will be AI-enabled tools, real time handling of data, and numerous collaboration cum communication instruments [1].
The virtual shift will digitally scale the expertise of the specialist team over the entire institution while boosting the productivity of the shop floor team [1].
Emphasizing Cybersecurity & System Capacity to Resist Attacks: with more employees gaining online access to the main system areas, security of cyber network will be of paramount importance. The system design has to be resilient in order to withstand repetitive attacks [2].
Supply Chain Overhaul: is necessary in order to avoid last minute unavailability of parts, particularly the critical elements. Manufacturers will take more efforts to thoroughly understand in real time their supply networks. Suppliers identified as vulnerable to disrupting the chain will be replaced [2].
Survival of the Adaptable
Adaptability will be the key to survival at a time when the COVID-19 pandemic has unleashed rapid and extensive transformation in most aspects of the manufacturing sector. The challenge also presents a huge opportunity for the digitally savvy manufacturer.
Cybernetik delivers customized automation solutions for a whole range of manufacturing operations.
Contact us at +91 20 6790 9600 or write to us at sales.automation@cybernetik.com for automation services that prepare your business for the future.
References
What Will Manufacturing's New Normal Be After COVID-19?, IndustryWeek.
COVID-19: What it means for industrial manufacturing, PwC.