Cybernetik partners with Singapore-based Enabling.Win for a Webinar on Robotic Solutions for the Food Industry.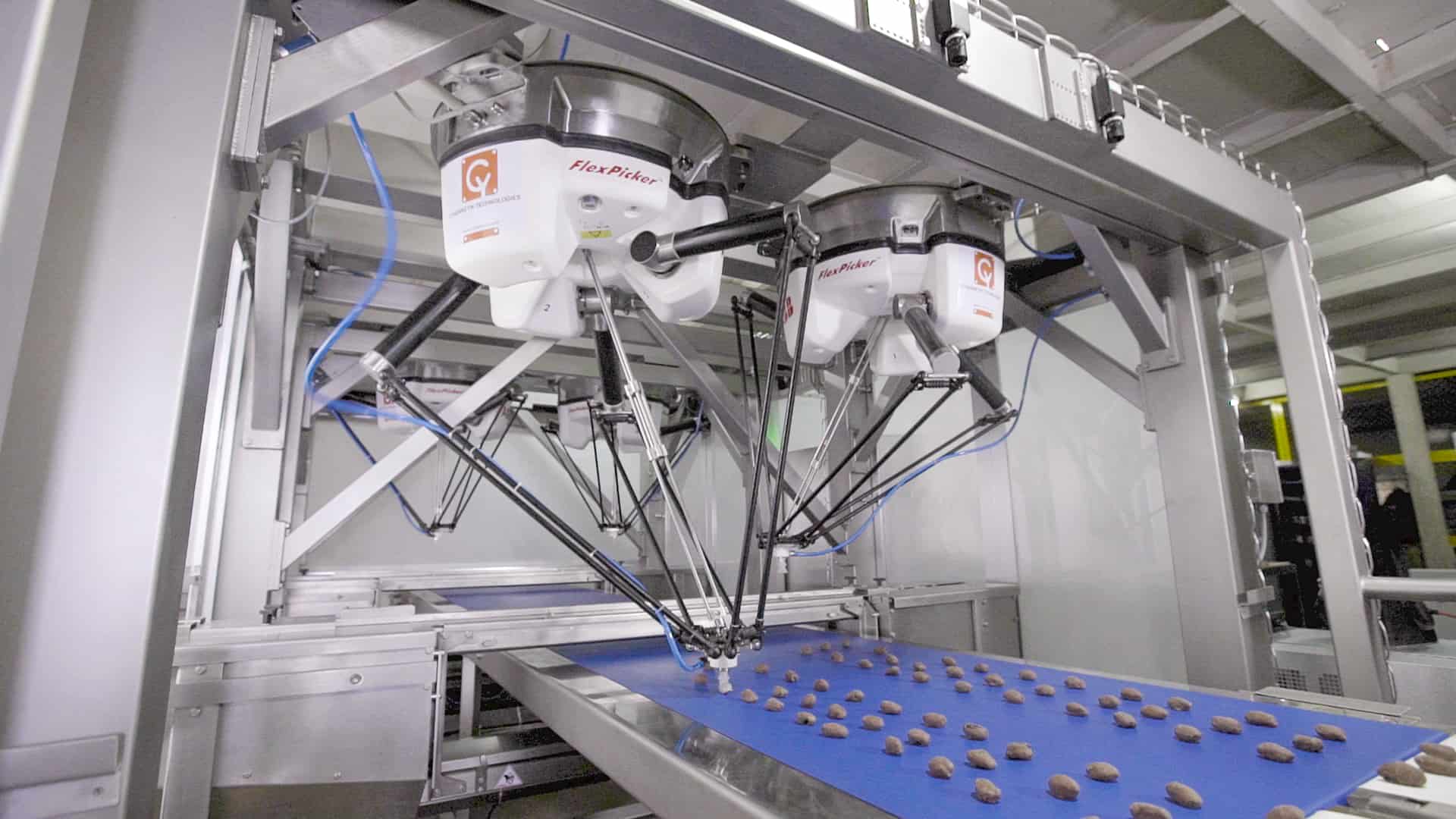 Oct-21: Cybernetik is an industrial automation company providing automation solutions to manufacturing companies in the food, pharma, chemical and automobile industries.
Cybernetik is going to conduct a webinar on robotic solutions for food industry with a Singapore-based company - Enabling.Win on 29th Oct 2021. This webinar will be hosted by Cybernetik's Business Head (Robotic Automation), Srivatsa Mahesh, at 12:30 pm - 1:30 pm IST in India.
As Business Head (Robotic Automation) at Cybernetik, Srivatsa Mahesh looks after business and technology development for robotic applications in the food, automobile and manufacturing industries. With over 12 years of experience, he is passionate about technical design, automation, AI & digitisation.
The webinar session will last for an hour and will cover the following topics:
Types of robots
Applications in food industry
Design considerations
Advantages and limitations of robotic systems
Register now at https://bit.ly/3Celi3P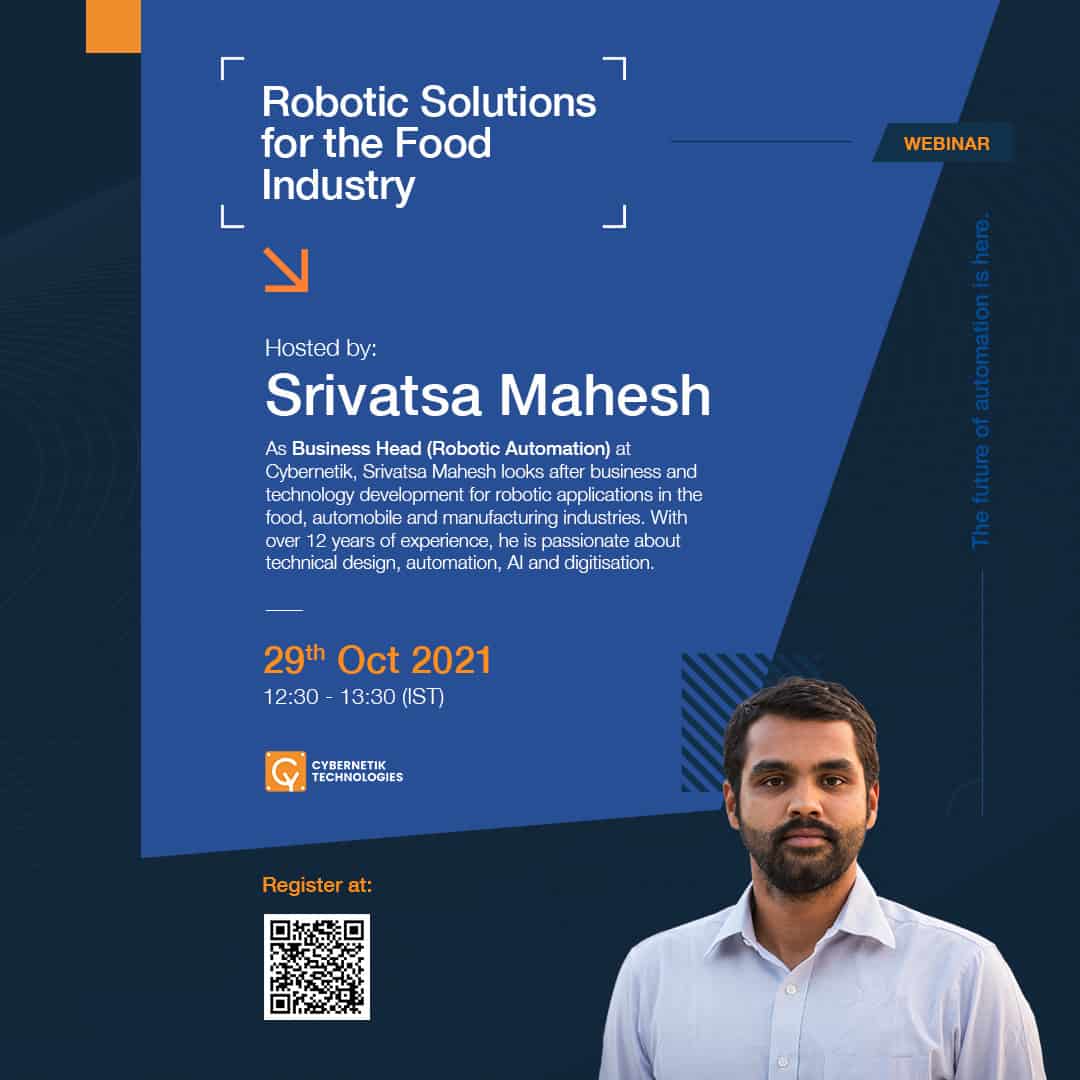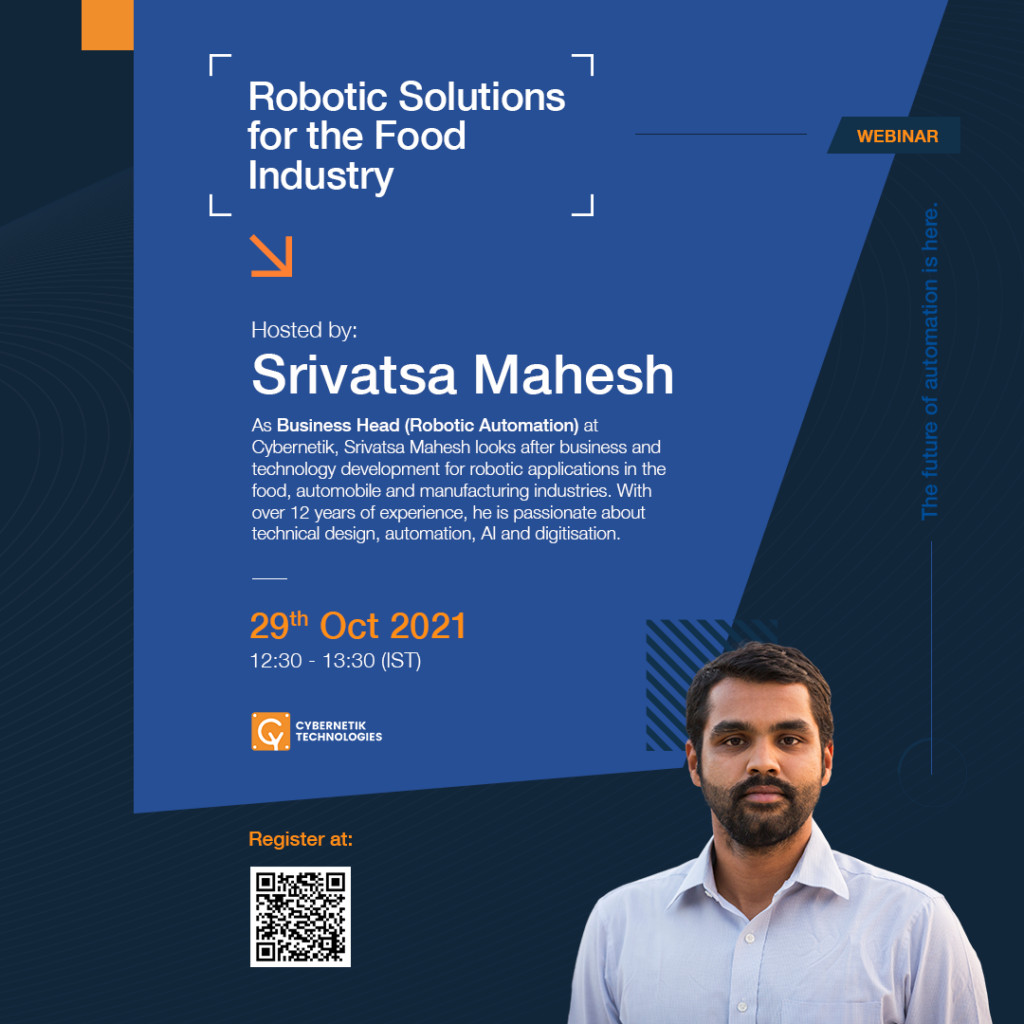 Cybernetik's robotic solutions deliver the two primary benefits of automation viz. quality and speed. Designed to comply with various international standards, our pick and place robots, palletizers, case packers, and stretch wrappers sizably improve throughput, efficiency, and safety of food packaging operations.

About the Author:
Cybernetik is an industrial automation company that blends experience with innovation to design, build, and install end-to-end, customised automation solutions for food, pharmaceutical, chemical, and manufacturing industries across the world.
Address - Gat No. 365, Urawade, Mutha Road, Opposite Indo-German Technology Park
City – Pune
State – Maharashtra
Country – India
Zip code/ PIN code – 412108
Phone Number – 020 6790 9600
Toll Free Number, if any – n/a
Fax Number, if any – n/a
Company Email ID – sales@cybernetik.com
Website: https://www.cybernetik.com/
How Important is Equipment Validation in the Pharma Industry?
Disasters often stir humankind into constructive action. It was in the wake of the infamous "Contergan Scandal" that Good Manufacturing Practice (GMP) evolved in the United States in 1963 [1]. And, the issue of sterility in the parenteral market made two Food and Drug Administration (FDA) officials put forth the concept of validation in 1979 [2].
Pharma products have a direct impact on the health of the consumers. Ensuing quality of products is, therefore, a top priority for regulators. Dosage strongly impacts the percentage of the drug that reaches the site of action. Therefore, each batch of manufactured drugs must be of the same quality [3], meaning consistency is of paramount importance.
Equipment Validation documents evidence that a piece of equipment conforms with the required standards across all stages [4]. GMP ensures that quality is an integral part of a product and not merely tested in it [5]. Equipment validation is a component of GMP which guarantees that the equipment maintains the required standards and, as a result, consistently provides products of the necessary quality [5].
Cybernetik has successfully validated and delivered multiple pieces of equipment for the pharmaceutical industry. Our technicians engage with clients throughout the equipment validation process, while conforming with the US FDA Part 211 and Part 11, EU Annexe 11, and cGMP standards, and also drafting the necessary documents.
When the validated equipment is part of a larger process, the validation documents play another key, although indirect, role – that of rapid error detection. If the process output is not as expected, technicians need to pin point the error. They can safely rule out equipment defect because it is already validated [6].
Equipment Validation for Pharma Industry Equipment
Cybernetik implements validation for pharmaceutical equipment through the following distinct steps which include the documents mentioned therein:
Requirement Understanding:

Client URS (User Requirement Specification): is the starting point of the validation process and describes what performance the client expects out of the equipment [6]. Customers can either provide the client URS directly or our personnel create it after capturing their requirements.
Internal URS: converts client URS into a set of instructions and particulars for our technicians.

Design & Development: defines the various components of the equipment, their capacities, materials, location in the overall set up, and other relevant features. Two documents/phases are particularly important:

Functional Design Specifications (FDS): describes how the system will perform its expected operation. FDS is the source for functional design requirements.
Detailed Design Specifications (DDS): is the source for the detailed design requirements and explains how to build the system.
FDS and DDS are normally verified during qualification or commissioning.

Design Qualification (DQ): ensures that the end user's point of view is incorporated in the design process.
Factory Acceptance Testing (FAT): analyses whether the equipment performance conforms with the end user's specifications. The venue for FAT is the Cybernetik shop floor.
After a successful FAT, the customer and Cybernetik clear the machine for dispatch after certifying that it has been built to satisfy the User requirements (as per URS) and in accordance with FDA and DQ.
Installation Qualification (IQ): ensures that the client's facility provides the appropriate setting for the piece of equipment [6]. IQ is based on DQ [7]. The three most common verifications during IQ are whether the equipment has adequate space allotted in the facility, is connected to the necessary utilities, and is installed with the required software [6]. Technicians also check if the equipment installation:

Integrates it with other equipment/systems [7].
Complies with qualification protocol and plan [8].
Considers all the equipments sub parts [8].
Makes arrangements for maintenance, calibration, and cleaning in future.
Utilizes the relevant national/international standards for calibration, measurement, and control.
Notes all equipment details such as model, serial number, spares, installation date, certificates.

Operational Qualification (OQ): is based on IQ. Technicians check if the:

Equipment operates as expected, particularly at the extreme operational ends [8] and follows the required operational sequence [7].
All equipment components operate correctly.
Technicians are correctly trained to operate the equipment.
Standard Operating Procedures (SOPs) are finalized and ratified.
All results are documented.

Performance Qualification (PQ): examines if the equipment/system performs consistently under load as required by the design specifications. Technicians create all the necessary documents for performance verification.
Finally
For building quality into pharma products, there is also a need to build unwavering precision into the equipment validation process. Because we cannot afford to forget that drugs are a lifeline for many!
Cybernetik has successfully validated pharmaceutical equipment for a diverse set of clients. Engaging with clients right from the design qualification stage, we walk them smoothly through the installation, operational, and performance qualification stages.
Contact us at +91 20 6790 9600 or sales.automation@cybernetik.com and experience the joy of seamless services.
---
References
Food Processing, Wikipedia.
Ready-to-Eat Food Market Report, Mordor Intelligence.
Safety of Ready-to-Eat Foods, ResearchGate.
Ministry of Food Processing Industries India Reports.
Food safety agency FSSAI launches 'Trans Fat Free' logo, Hindustan Times.
High Pressure Equipment Designs for Food Processing Applications, Food Engineering Series.
Industrial Pressure Kettle VKP, FoodTechProcess.
Food Storage, Preparation and Safety: In-depth, Croner-i.