The industrial automation firm recently acquired a majority stake in Buffalo Extraction Systems, and will leverage their expertise in environmentally-friendly extraction of organic substances.
National, December 01, 2022:
Industrial automation firm Cybernetik is venturing into a new sphere – the extraction of organic compounds via plant-based sources to ensure purer formulations in the production of cosmetics and bio-products. Recently, the company acquired a majority stake in US-based Buffalo Extraction Systems and the latest endeavour will be undertaken through this company.
The extraction process will utilize the Supercritical Fluid COշ Extraction (SCFE) method, which aids in replacing hazardous organic solvents (such as chloroform, dichloromethane, diethyl ether, methanol, etc.) used earlier in the industry. With several advantages over traditional processes, SCFE is considered an environmentally-friendly extraction method based on the use of the generally-recognized-as-safe (GRAS) solvent COշ and high pressures.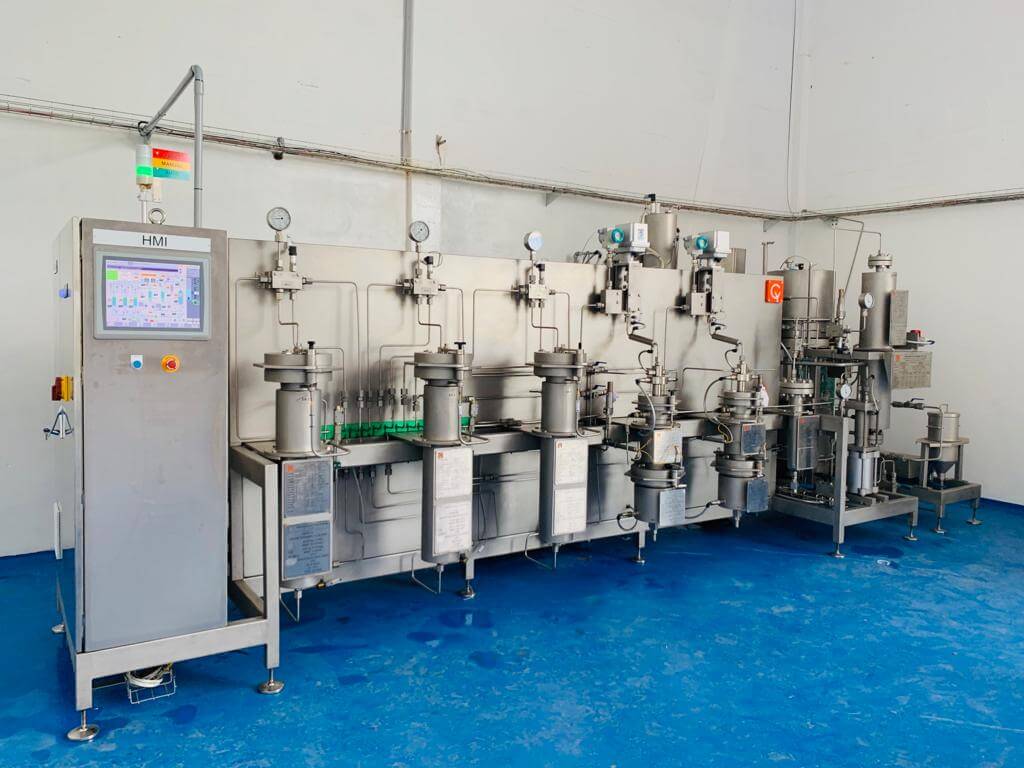 Mahesh Wagle, Co-founder and Director of Cybernetik, said, "We are thrilled to enter a new segment that contributes to a sustainable future. In the cosmetics market, organic items are becoming increasingly important as consumers choose more environmentally-friendly, long-lasting products. The market for natural skin care products is projected to rise at a CAGR of 6.6% from 2022 to 2030. The SCFE technique will guarantee lower levels of process adulteration, a final product free of chemicals, choices for multiple recipe selection, robust process and monitor controlling, operational safety and minimal human involvement. Thanks to the innovative Supercritical Fluid COշ Extraction method, cosmetic product makers can now switch from synthetic to plant-based compounds, which are also known as ingredients of plant origin, to boost product purity and quality."
When using cosmetics and personal care items, customers are now showing a greater preference for sustainable solutions. SCFE extracts, vegetal butters & fine fragrance molecules can be easily included in cosmetic products due to their distinctive features, the ideal texture, the absence of water or solvent traces, chemical stability and the presence of bioactive ingredients. Additionally, they offer a significant number of bioactive substances that have a variety of bioactivities in cosmetics, including antioxidants, anti-ageing, photo-protective agents and antibacterial activity.

About Cybernetik:
Established in 1989, Cybernetik is an Indian industrial automation company that designs, builds and installs end-to-end, turnkey automation systems to serve the Food, Agro, Pharmaceutical, Chemical and other manufacturing industries. It operates through three verticals – Automation, Process and Extraction. Providing a single-source solution for all automation requirements, Cybernetik's mission is to achieve excellence through technology with vision and hands-on experience. Headquartered in Pune, Cybernetik has two design offices, four manufacturing units and three international offices in the USA (Charleston), UAE (Dubai) and Vietnam (Ho Chi Minh).