Robots provide error-free, robust solutions for machining wind turbines and other wind energy equipment.



Robotic Machining System for Wind Turbine Blades
Project Video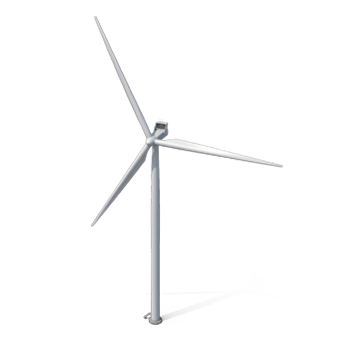 Discover our Turnkey Robotic Root-End Machining for Wind Turbine Blades

Cybernetik has delivered customized automation and equipment solutions for the wind energy industry with State-of-the-art flexible Robotic Machining Systems for Wind Turbine Blades.
Capacity
Customizable
Market
Energy
Applications
Machining wind turbine blade for better fastening with the the rotor/hub.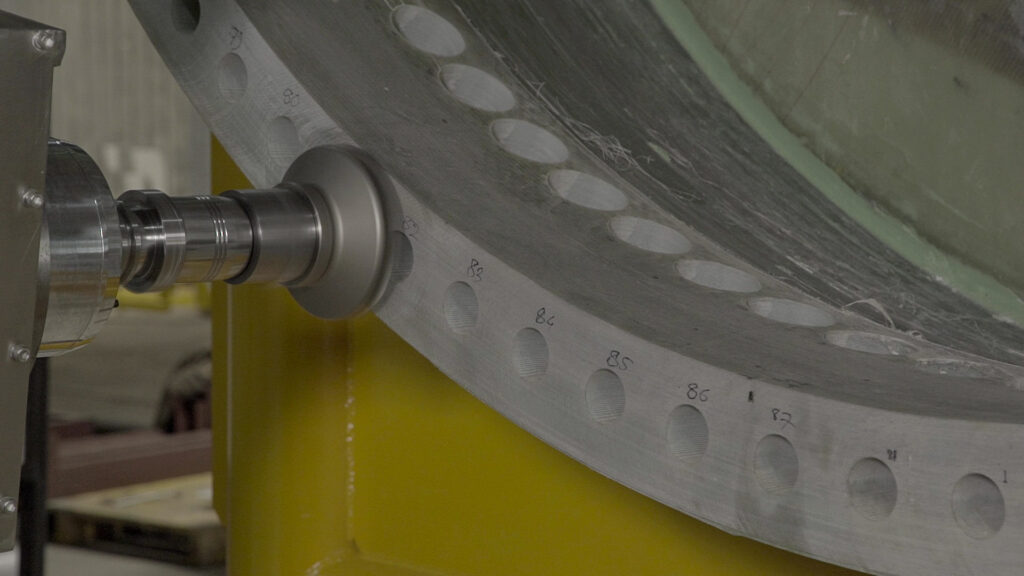 Highlights
Single robot handles all machining operations with up to 3000 mm PCD.
Multiple robot matrix for machining of larger diameter off-shore blades.
SCADA for operation selection and report generation.
SS304 construction.
Accurate centre and PCD calculations
Dry and wet machining options.
Auto tool changer for rapid operations.
Dust collection system for hygiene.
Axial and radial bolting provides superior structural integrity.
Process: Sawing smoothens the blade's circular surface that intersects with the rotor/hub surface.
Ring removal system extracts the sawn-off circular section.
Milling further smoothens the intersection surface.
Punching marks the drill positions.
Axial drilling along the blade to insert bolts.
Radial drilling along the radius of the circular section to insert bolts.