Sugar grinding and manual packing solution safely handles sugar milling, storage, and packaging at 1200 kg/hr. Considering that sugar is explosive at and above 150 deg-C, safety was the foremost parameter. Therefore, ATEX area was clearly demarcated.
Project Video
Industry
Food
Schedule
5 months
Customer Requirements
Sugar grinding and manual packing at 1200 kg/hr.
Dust free.
Safety.
Low noise level.
Ergonomic.
Cybernetik Solution
Semi-automatic system with minimal workforce requirements.
Sound level of less than 80 db.
Dust-free operation.
Easy-to-maintain fine grinder.
Compact plant construction.
User friendly.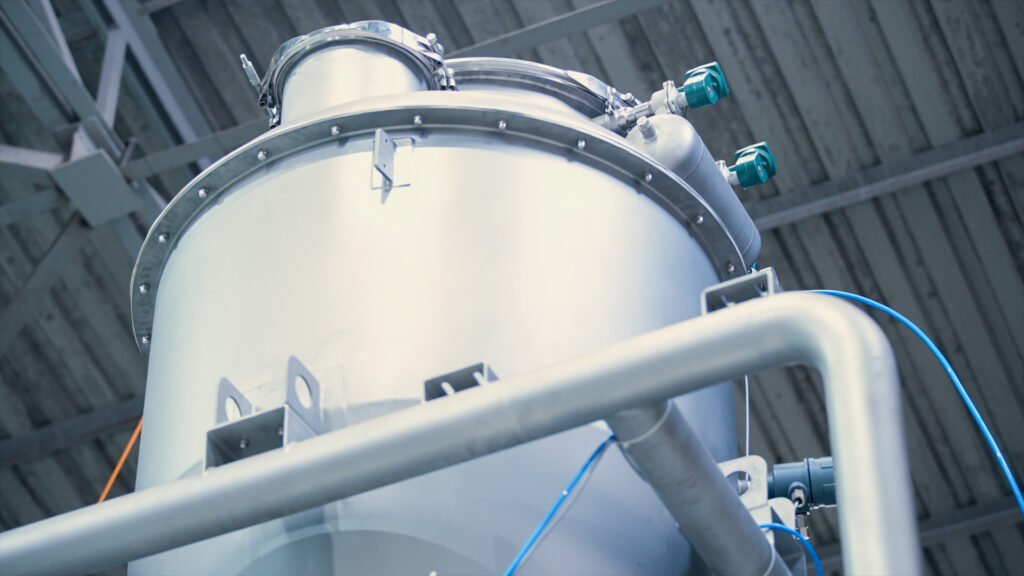 Scope
Bag tipping station with de-dusting mechanism for dust-free mechanism.
Screw conveyor for material transfer.
Fine grinder to mill sugar to the required size with flavour and nutrient retention.
Storage silo with screw conveyor for integrated material storage and transfer.
Vibro sifter to separate oversize particles.
Pneumatic conveying system.
Manual bagging machine.