A versatile solution, this robotic setup can case pack bottles as well as shrink packs with an Automatic Tool Changer. Matrix formation for both is customizable, lending the solution broad applicability. Changeovers are rapid and 3D Point Cloud technology scans for missing bottles to improve accuracy.
Project Video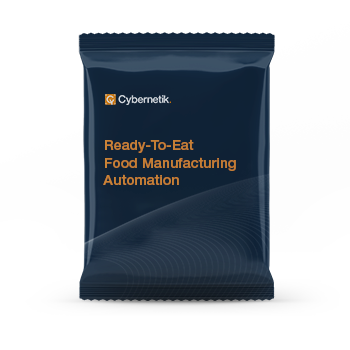 Discover our turnkey Ready-to-Eat Food Manufacturing Automation Solutions
Cybernetik has delivered customized automation and equipment solutions for the Ready-to-Eat food industry, enabling rapid cooking with flavour and nutrient retention, customizability, hygiene, and safety.
Industry
Food
Schedule
6 months
Customer Requirements
Multipurpose solution for case packing of bottles as well as shrink packs.
As-required matrix formation for bottles and shrink packs.
Accurate operation.
High productivity.
Ergonomic setup.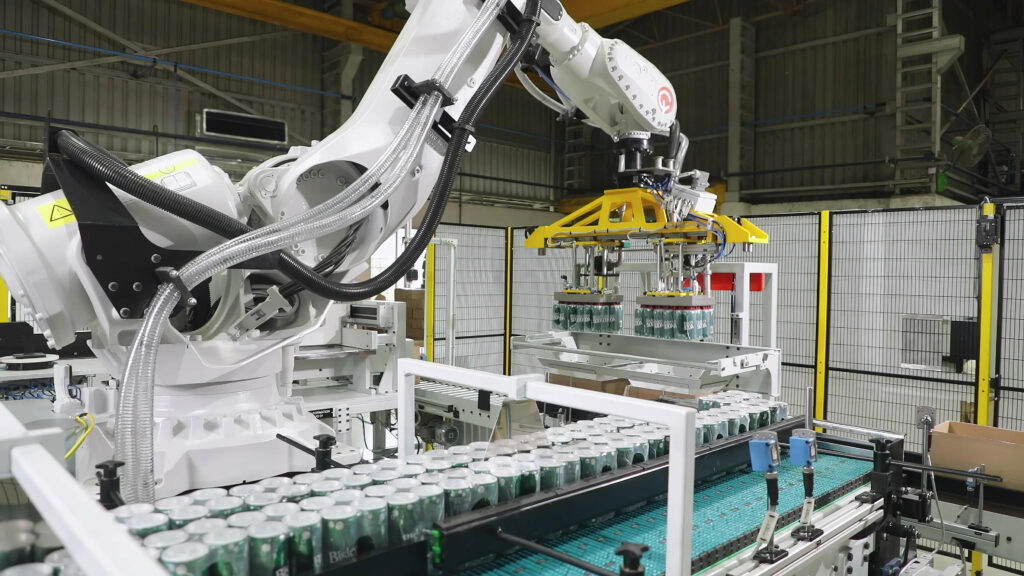 Cybernetik Solution
Customized matrix formation for both, shrink packs and bottles.
Rapid changeover of Carton Guide Funnel.
Easy setup changeover.
Automatic changeover of Gripper to switch between shrink packs and bottles.
3D Point Cloud technology checks missing bottles.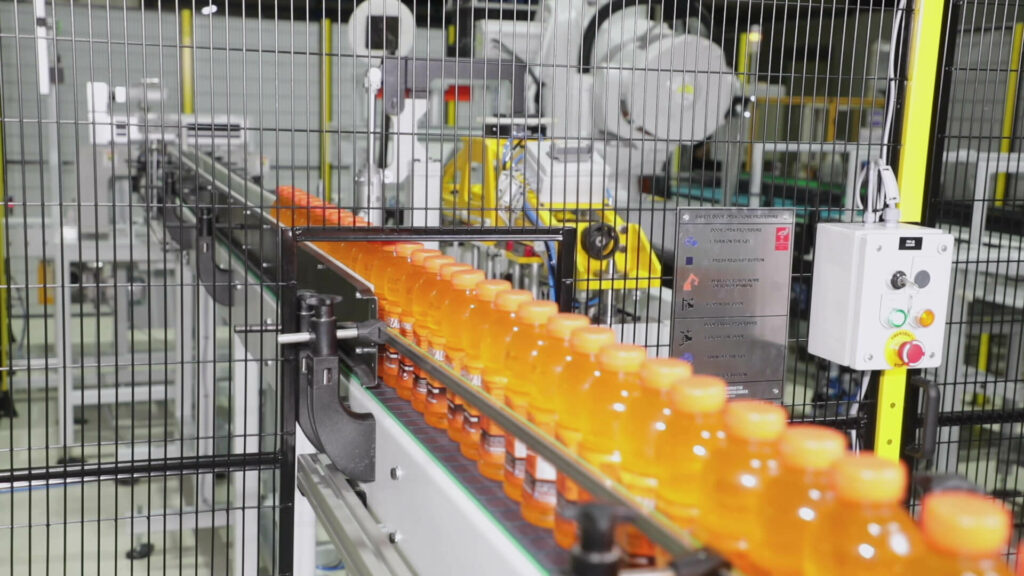 Scope
1 x Robotic Case Packer Robot
Servo Matrix Formation Unit
1 x Carton Funnel Guide
1 x Automatic Tool Changer
2 x Roller / Modular Plastic Link Belt Conveyor