Precise, dust-free transfer of multiple ingredients with zero cross contamination. Ingredients are sifted before conveying into dedicated Silos.  Screw Conveyors, Valves, and Load Cells ensure metered quantity addition of each ingredient into the Weighing Hopper. Precise quantity water addition option in Mixer is available.
Project Video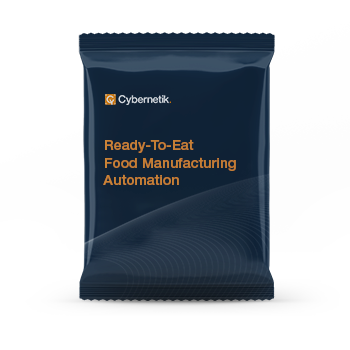 Discover our turnkey Ready-to-Eat Food Manufacturing Automation Solutions
Cybernetik has delivered customized automation and equipment solutions for the Ready-to-Eat food industry, enabling rapid cooking with flavour and nutrient retention, customizability, hygiene, and safety.
Industry
Food
Schedule
6 months
Customer Requirements
Zero cross contamination.
Dust-free transfer.
Food-grade built.
Precise ingredient addition into Weighing Hopper.
Option to add precise quantity of water into Mixer.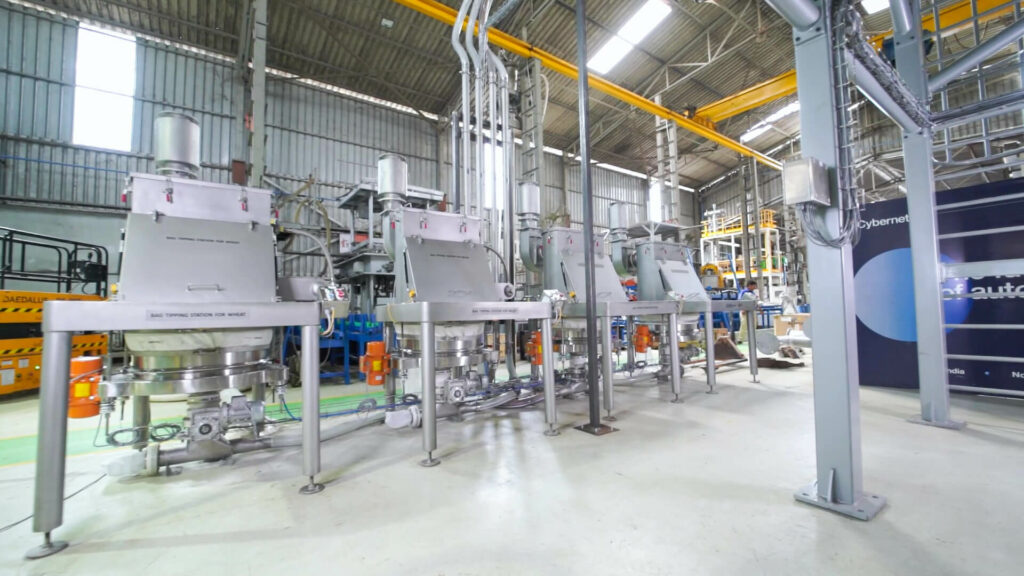 Cybernetik Solution
Dedicated Bag Tipping Stations and Vibro Sifter per ingredient and charging only one Silo at a time prevents cross contamination.
Pneumatic Conveying system for dust-free transfer.
Hygienic, GMP built.
Simple & fast operation.
Agitator feeds systematically to Screw Conveyor & prevents material blockage.
Screw Conveyor feeds precisely from Silo to Weighing Hopper.
Load Cells check if Weighing Hopper is receives correct quantities of ingredients.
Knife Gate Valve & Diverter Valve for controlled material flow.
Option to add precise quantity of water into Mixer.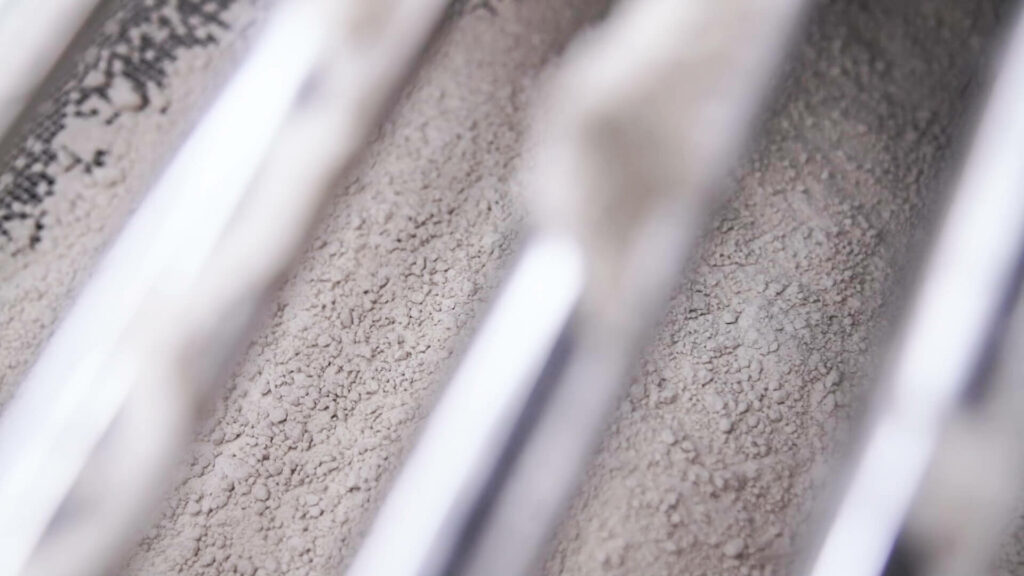 Scope
4 x Bag Tipping Station with Vibro Sifter
4 x Pneumatic Conveying System
4 x Storage Silo
4 x Agitator
4 x Screw Conveyor
1 x Weighing Hopper
1 x Load Cell
1 x Knife Gate Valve
1 x Diverter Valve