Manual bagging machine is a precise and safe bagging solution with flow rate control and in-built stitching/sealing arrangement. Suited for food grade applications with a GMP built, the system has separate fine and coarse feeders as well as multiple weigh scales for accurate filling.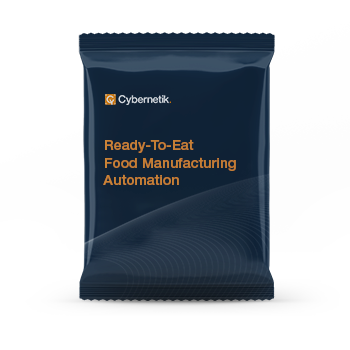 Discover our turnkey Ready-to-Eat Food Manufacturing Automation Solutions
Cybernetik has delivered customized automation and equipment solutions for the Ready-to-Eat food industry, enabling rapid cooking with flavour and nutrient retention, customizability, hygiene, and safety.
Industry
Food
Schedule
6 months
Customer Requirements
Semi-automatic Bagging Machine.
Flow rate between 2400 and 6000 kg/hr. 
Food-grade construction.
Precise filling and flow rate control. 
In-built stitching / sealing arrangement.
Safe operation.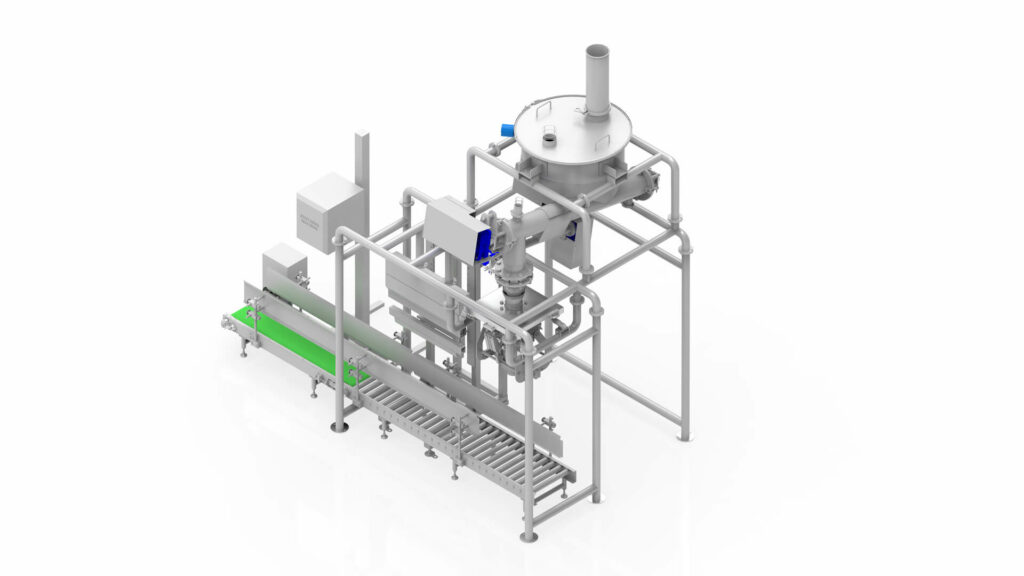 Cybernetik Solution
Precise filling with separate Fine and Coarse Feeders, and multiple Weigh Scales.
Flow rate control via Variable Frequency Drive (VFD).​
Up to 6000 kg/hr capacity.
Pneumatic bag holding-clamping and fail safe clamping.
Rapid in-built sealing-stitching.​
Hygienic, GMP built.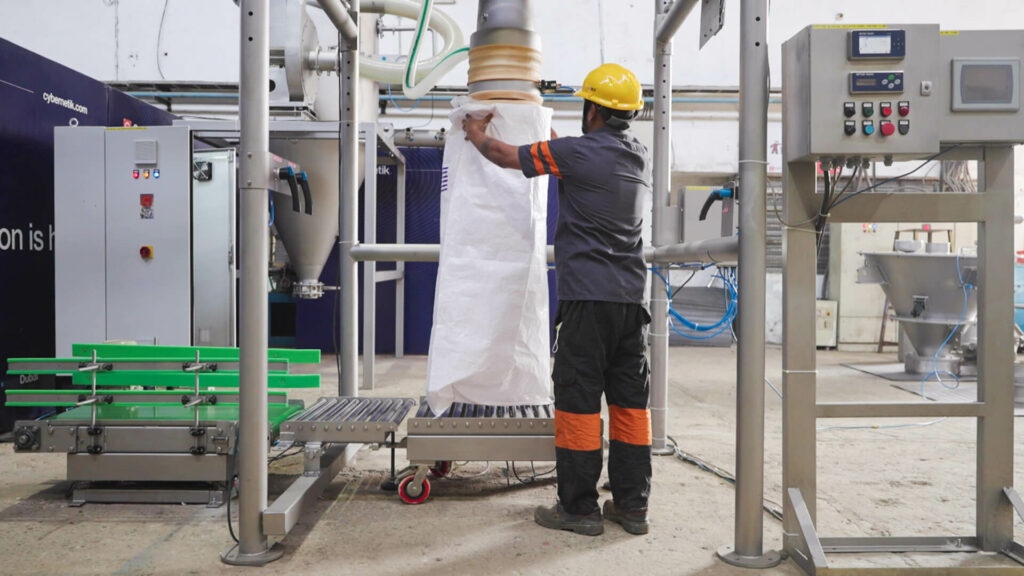 Scope
1 x Storage Silo
1 x Roller Conveyor
1 x Variable Frequency Drive / Screw Conveyor
1 x Pneumatic Bag Holding-Clamping Arrangement
1 x Sealing / Stitching Arrangement
2 x Weigh Scales