Cybernetik's three tank CIP system consists of three main and three buffer tanks. Made to a hygienic, cGMP built, the system uses FDA-compliant Valves and ASME-grade Heat Exchangers. Buffer Tanks minimize water usage, Isolation Valves prevent cross contamination, LOTO arrangement boosts safety, and self-cleaning feature simplifies cleansing.
Project Video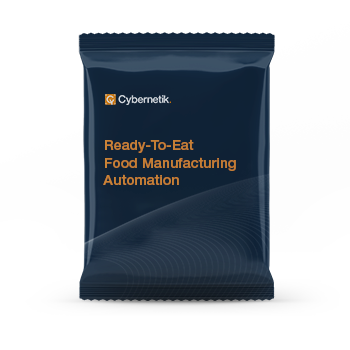 Discover our turnkey Ready-to-Eat Food Manufacturing Automation Solutions
Cybernetik has delivered customized automation and equipment solutions for the Ready-to-Eat food industry, enabling rapid cooking with flavour and nutrient retention, customizability, hygiene, and safety.
Capacity
Main Tanks of 6000 litre
Buffer Tanks of 2000 litre
Flow Rate of 32 m3/hr
Industry
Food, Pharmaceuticals
Applications
Sanitizing:
Food Production Systems such as Ready-to-Eat / Heat (RTE/H)
Pharmaceutical Systems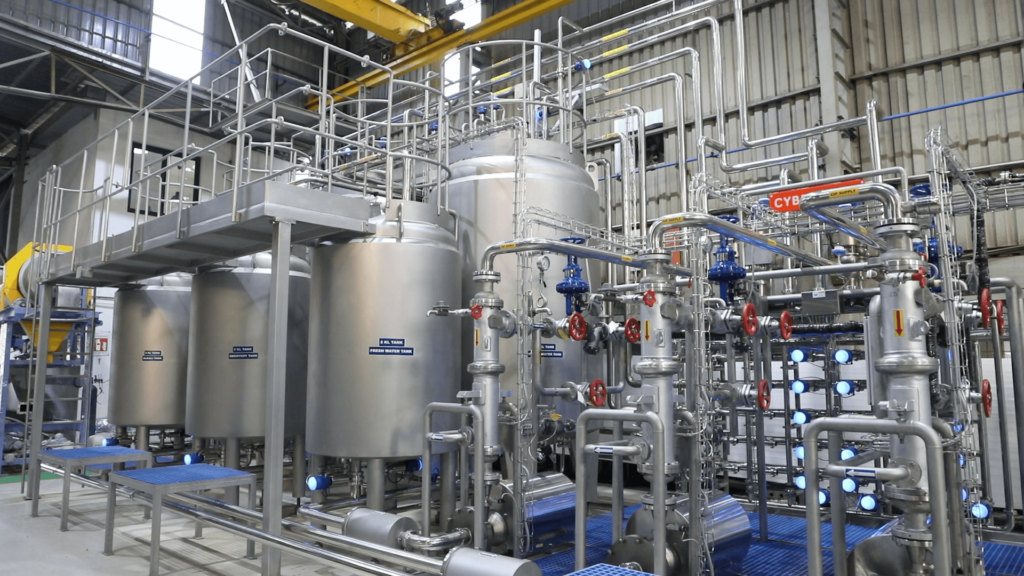 Highlights
Three tank system with 3 main and 3 buffer tanks.
Hygienic, cGMP built ensures food and pharma product safety.  
FDA-compliant valves for hygiene and safe operation at high temperatures.                             
ASME-grade heat exchangers for safe operation at high process pressures. 
Buffer tanks minimize water usage.
SS 3304, food-grade construction.
Isolation valves prevent cross contamination.
Smart positioner valves for temperature-based control of steam flow rate.
Lockout Tagout (LOTO) arrangement boosts safety by preventing unauthorized / accidental activation of equipment.
Thermostatic air vent automatically removes air from steam to improve heating efficiency.
Self-sanitization feature for rapid and easy cleansing.