Robotic high-speed pick and place system for enrobed chocolate combines two vision systems and four delta robots to accurately pick and place chocolates of different sizes, shapes, and orientations at high speeds of up to 480 p.p.m. The main PLC panel with SCADA allows recipe selection and new recipe configuration. Built to FDA standards, the system complies with international safety guidelines.
Project Video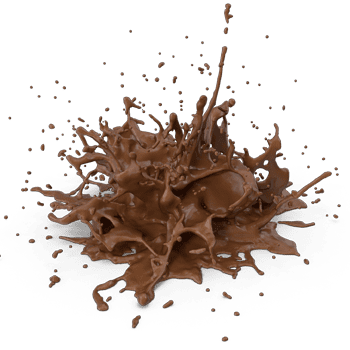 Discover our turnkey chocolate manufacturing solutions
Cybernetik has delivered customized automation and equipment solutions for the chocolate industry that enable close monitoring and control over each stage to make exceptional quality chocolate.
Industry
Food
Schedule
16 weeks
Customer Requirements
Handling chocolates of different shapes, sizes, and orientations. 
Chocolate pick up from an enrober conveyor and feeding into a flow wrapper.
High speed operations.
Cybernetik Solution
High through-put handling capability of up to 480 PPM with 4 delta robots and 2 vision systems.
Complete turnkey solution from robots, vision, and wrappers selection.
On the fly product distribution balancing on wrapper occupancy.
Complete SS304, FDA-approved construction.
Main PLC panel with SCADA for recipe selection and new recipe configuration.
Compliance with international safety guidelines.
Scope
Belt conveyor.
Delta robots.
Vision system.
Robot mounting structure.