Cybernetik built the C Type & Z Type Bucket Elevator for dust-free and contamination-free transfer of hygroscopic material to 20 m height at up to 4000 kg/hr. The importance of hygiene for pharmaceutical equipment can never be over stated. Designed to keep material spillage, maintenance, and downtime to a minimum, the solution has ingrained safety features, and it allows continuous visual inspection during operation.
Project Video
Industry
Pharmaceuticals
Schedule
6 months
Customer Requirements
Dust-free transfer of hygroscopic material to 20 m height at up to 4000 kg/hr.
Minimal material spillage.
Hygienic, GMP built with zero contamination possibility.
Minimal maintenance.
Least possible downtime.
Operation to stop when Door is open.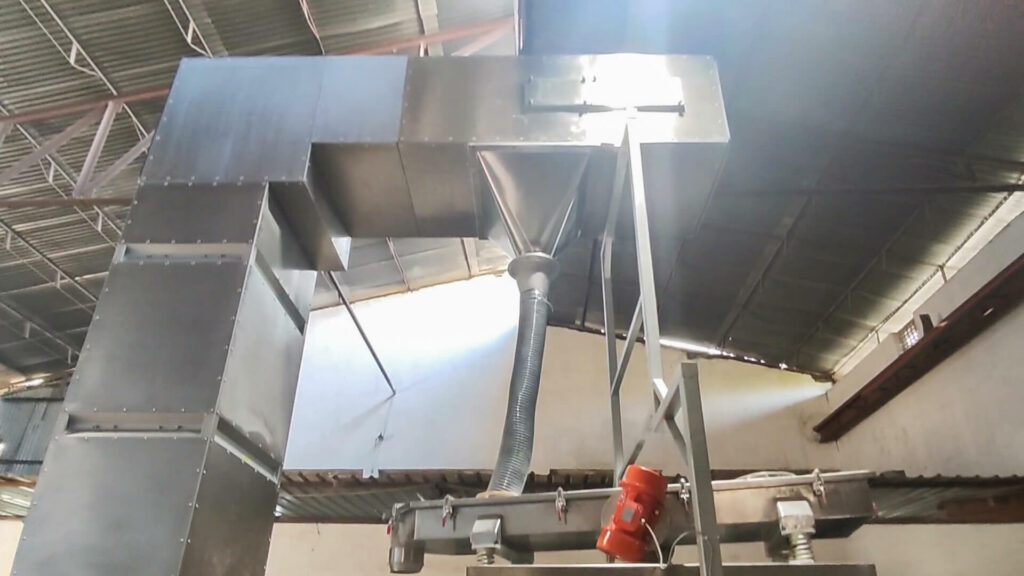 Cybernetik Solution
Dust Extractor Ports at entry-exit for dust-free operation.
Zigzag Chain Link reduces material spillage between successive buckets.
Scraper transfers material on Bucket edge into Bucket.
Rack Pinion for smooth unloading in C Bucket Elevator.
Cam Disc for smooth unloading in Z Bucket Elevator.
Smooth Finish: Mirror (internal), Matt (external), Glass Bead (structure).
Chain Guides prevent Bucket wobbling.
SS316L / 304 construction for contact / non-contact parts.
Self-lubricated Chain avoids contamination.
Torque Limiter prevents breakage during unexpected stops.
Tension Adjustment System to maintain continuous chain-sprocket engagement.
Flame proof ATEX motor for explosion resistance.
System operates only when Inspection Doors are closed.
Inspection Door for each storey and at top for visual monitoring.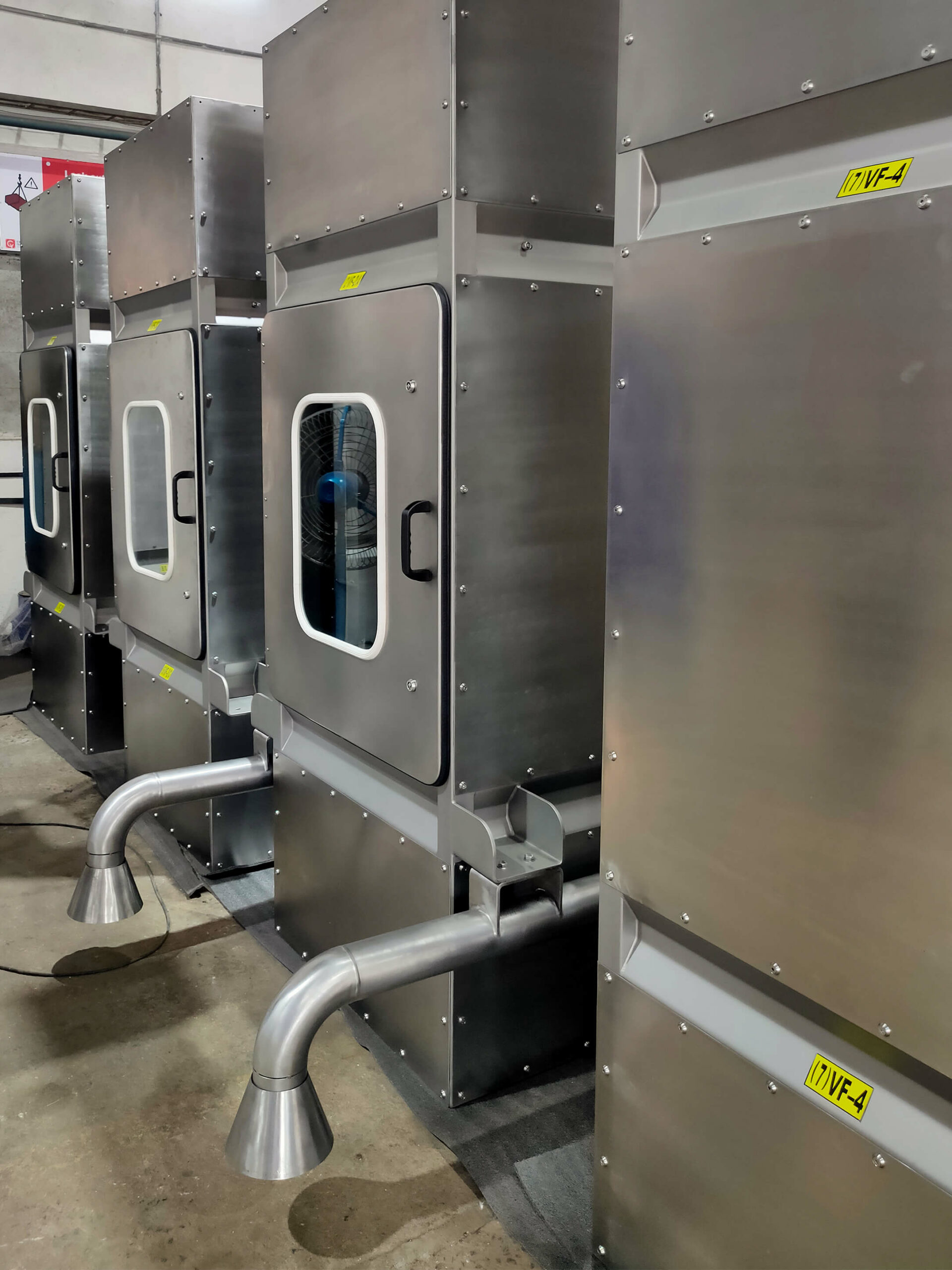 Scope
Buckets
Chain-Sprocket System with Chain Guides & self-lubricated Chain
Rack-Pinion / Cam-Disc System
Torque Limiter
Tension Adjustment System