Cybernetik's Automated, Multistage Food Paste Processing System is a high-throughput, hygienic solution for three-stage cooking and cooling of fish paste. A Transporter-Lifter shifts the Material Trolley between Tanks and the Docking Station. Tanks have retractable openings on their top surface. Trays between Tanks prevent water from Material Trolley spilling on the floor.
Project Video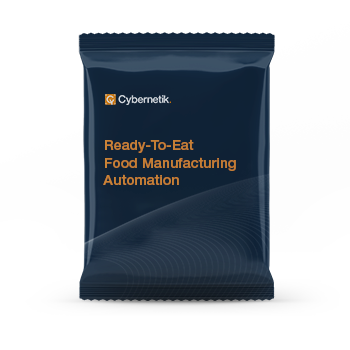 Discover our turnkey Ready-to-Eat Food Manufacturing Automation Solutions
Cybernetik has delivered customized automation and equipment solutions for the Ready-to-Eat food industry, enabling rapid cooking with flavour and nutrient retention, customizability, hygiene, and safety.
Industry
Food
Schedule
6 months
Customer Requirements
Three (3) stage cooking via boiling in 3 separate Tanks
Food grade construction
Around 900 kg/hr throughput
Zero water spillage when transporting Material Trolley between Tanks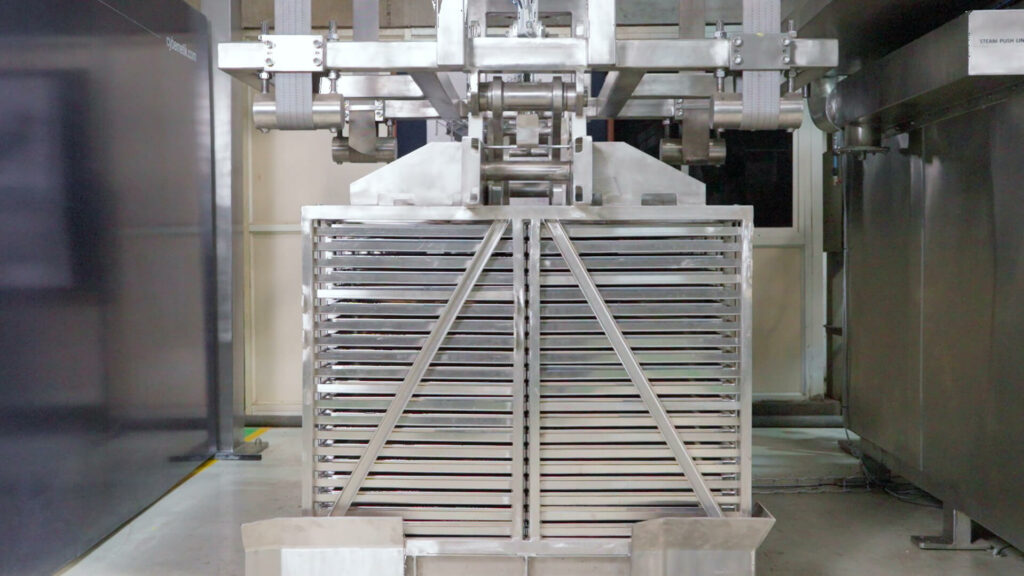 Cybernetik Solution
Single operator can handle the system
900 kg/hr throughput
Overhead Transporter and Lifter successively shift Material Trolley between Tanks and Docking Station
Steam Injection heating for water in Tanks
FD and ID Blowers prevent exhaust steam from Tanks condensing on system surface
Trays between Tanks drain water spilling from Material Trolley
Pre Boiling Tank holds product (fish paste) at 500C for 50 min
Boiling Tank holds product at 900C for 30 min
Cooling Tank holds product for 30 min to decrease temperature to 300C
Hygienic, GMP built
SS304L/304 for contact/non-contact areas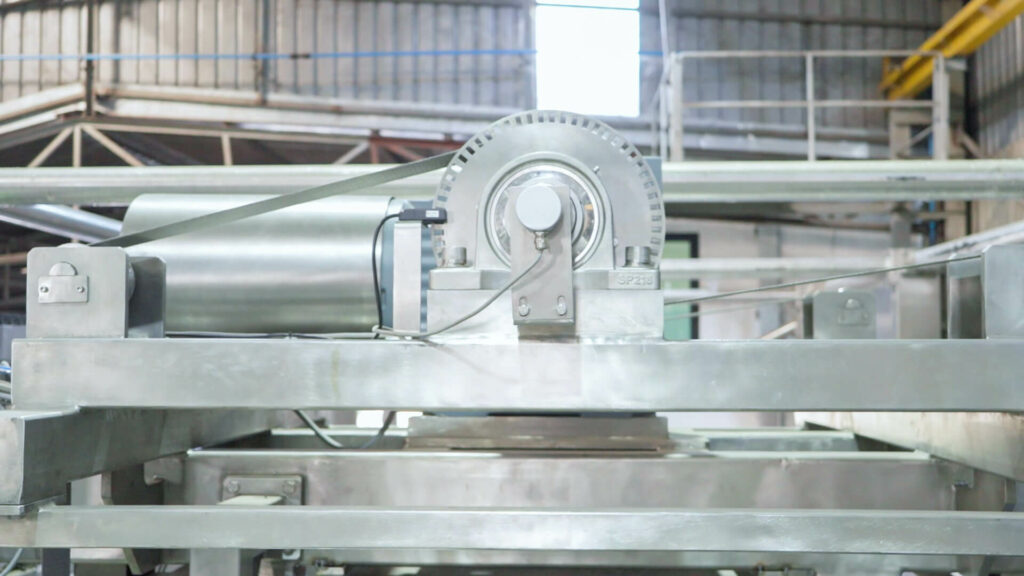 Scope
1 x Transporter
1 x Lifter
2 x 500 kL Insulated Tanks with retractable Covers for pre boiling and boiling
1 x 500 kL Tank with retractable Cover for cooling
1 x Docking Station
1 x Material Trolley
2 x FD Blowers
1 x ID Blower
1 x Heat Exchanger
2 x Steam Skids
1 x HMI
1 x CIP System