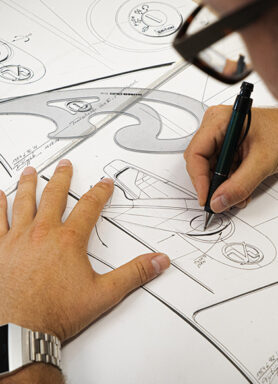 HIRING
Senior Design Engineer

Job Title: Senior Design Engineer
Cybernetik is looking for an expert in Robotics, Automation, Packaging, and End of Line Automation for the role of Senior Design Engineer. The candidate must be experienced in converting concepts into designs, layouts, and equipment models using appropriate design software and calculations. The candidate should explain technicalities to vendors, customers, and engineer colleagues. Knowledge of Manufacturing Processes and Geometric Dimensioning and Tolerancing (GD&T) is a must.
Department / Group: Design
Qualification: B.E. / B. Tech. in Mechanical
Experience: 10 to 12 Years
Age: 28 - 35 Years
Communication Skill: Excellent Written & Verbal: English & Hindi
Specific Industry Experience: Robotics, Automation, Packaging & End of Line Automation
Computer Skills: Microsoft Office, ERP, AutoCAD, Solid Edge


Personal Competencies:
Leadership quality
Communication & interpersonal skills
Self-motivated with result driven approach
Problem analysis & decision making
Ability to work in a multi-cultural environment

Technical Competencies:
Experienced in Automation, Robotics & Packaging
Understanding of Manufacturing Processes, Geometric Dimensioning and Tolerancing (GD&T) 
Cause finding & problem solving
Awareness of Quality, Health & Safety Environment Practices
Ability to identify the most appropriate solution in the view of the circumstances and issues
Position Type: Full Time
Job Category: Technical
Location of Job Posting: Unit-2, Pune (HQ)
Job Description: Role and Responsibilities:
Design knowledge: Robotics Cell, Automation, Packaging & End of Line Automation Systems.
Layout design as per concept.
Knowledge of Computer Aided Design, AutoCad, Solid Edge etc.
Knowledge of Brought out Parts: Bearing, Gearbox, Pump, Valve etc.
Equipment modeling as per layout.
Preparation of Pneumatic / Hydraulic Circuit.
Design calculations.
Technical interaction with customer & vendor.
Technical support to Design Engineers, Trainee Design Engineers & Project / Production Team.
DAP submission.
Generation of BOM with CBO.
APPLY