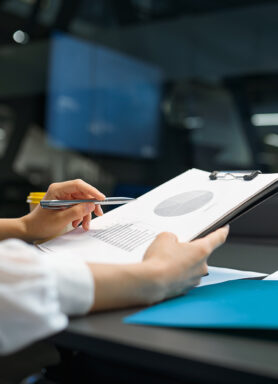 HIRING
Sales Manager
Cybernetik is looking for a Sales Manager who understands the market and technicalities of Food Automation. Candidates who can differentiate between clients based on their level of interest, travel regularly to client sites to gather requirements, and explain requirements to the Project and Design department personnel are welcome to apply. Those with expertise in presentation and preparation of techno-commercial proposals will be preferentially considered.

Job Title: Sales Manager
Department / Group: Sales
Qualification: DME / BE / Equivalent Technical Education
Experience: 10 to 12 Years
Age: 35 - 40 Years
Communication Skill: Excellent Written & Verbal: English & Hindi
Specific Industry Experience: Food Automation
Computer Skills: Microsoft Office, ERP, CRM, CAD


Personal Competencies:
Leadership quality
Communication & interpersonal skills
Self-motivated with result driven approach
Problem analysis & decision making
Ability to work in a multi-cultural environment

Technical Competencies:
Cause finding & problem solving
Awareness of Quality, Health & Safety Environment Practices
Ability to identify the most appropriate solution in the view of the circumstances and issues
Position Type: Full Time
Job Category: Technical
Location of Job Posting: Unit-2, Pune (HQ)
Job Description: Role and Responsibilities:
Knowledge of the Market, Food Processing and Handling Automation, Conveying Systems, Packaging Systems, and Robotic Systems.
Enquiry Prioritization.
Initiating action based on differentiation between Suspect, Prospect, and Hot Prospect.
Travel to client sites anywhere in India for understanding the requirement, feasibility study, input data collection, and site location details capturing.
Expertise in presentation.
Techno-commercial proposal preparation.
Data collection of past projects from ERP system and its verification from respective project/design personnel.
Interaction with project personnel to verify technical & commercial aspect of the requirement and if it is new/repeat enquiry.
Interaction with design department to verify the parameters suggested to client before submitting the quote.
APPLY