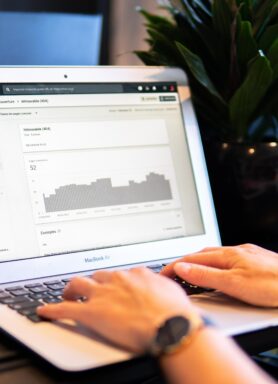 HIRING
Engineering Content Writer
Are you an Engineer with excellent writing skills that express technical information in simple and catchy language? If yes, Cybernetik is looking for you. A basic understanding of Engineering is essential. You will research information from online and offline sources, and compile it into Ad Campaigns, Articles, Whitepapers, Social Media Posts, Presentations, Case Studies and the like.

Job Title: Engineering Content Writer
Department / Group: Marketing
Qualification: B.E. / Diploma
Experience: 3+ Years
Age: 25 - 33 Years
Communication Skill: Excellent Written & Verbal: English & Hindi
Specific Industry Experience: Engineering
Computer Skills: Microsoft Office


Personal Competencies:
Leadership quality
Communication & interpersonal skills
Self-motivated with result driven approach
Problem analysis & decision making
Ability to work in a multi-cultural environment

Technical Competencies:
Engineering basics
Collaboration with various persons, teams, and agencies
Online & offline research
Information compilation
Content creation & management
Position Type: Full Time
Job Category: Technical
Location of Job Posting: Unit-2 / Remote
Job Description: Role and Responsibilities:
Create textual content for articles, whitepapers, case studies, presentations, captions, brochures, social media posts, profiles, descriptions, summaries, emails, and ads.
Draft compelling product and solution descriptions using technical information provided.
Obtain information from online sources and through discussions with various persons and teams.
Assist the social media team in the creation of customized text for PR, digital marketing, social media management, and ad campaign management.
Maintain and update lists for record keeping.
Provide content creation ideas.
APPLY