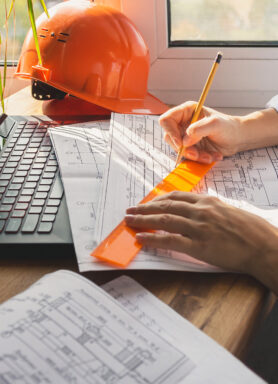 HIRING
Design Engineer
Mechanical Engineers with a passion for design, and specialist experience in Pressure Vessels and Heat Exchangers are invited to apply for the Design Engineer position at Cybernetik. More so if you enjoy creating drawings as per ASME, and possess good knowledge of manufacturing processes. Understanding of ISO procedures is an added advantage.

Job Title: Design Engineer
Department / Group: Design
Qualification: D.M.E / B.E. / B. Tech. in  Mechanical
Experience: 2 to 3 Years
Age: 22 - 28 Years
Communication Skill: Excellent Written & Verbal: English, Hindi & Marathi
Specific Industry Experience: Pressure Vessels & Heat Exchangers
Computer Skills: Microsoft Office, ERP, AutoCAD, Solid Edge, PV-Elite


Personal Competencies:
Leadership quality
Communication & interpersonal skills
Self-motivated with result driven approach
Problem analysis & decision making
Ability to work in a multi-cultural environment

Technical Competencies:
Cause finding & problem solving
Awareness of Quality, Health & Safety Environment Practices
Ability to identify the most appropriate solution in view of the circumstances and issues
Position Type: Full Time
Job Category: Technical
Location of Job Posting: Unit-2, Pune (HQ)
Job Description: Role and Responsibilities:
Knowledge of Manufacturing Processes: Turning, Milling, Grinding, Sheet Metal Work, Welding etc.
Knowledge of Computer Aided Design, Auto Cad, Solid Edge, PV EILTE etc.
Knowledge of drawings preparation as per ASME code & calculations.
Modeling of equipment as per layout.
Process Equipment Design: Pressure Vessel, Heat Exchanger, Blender, Screw Conveyor.
Drafting.
ERP related work.
Knowledge of ISO procedures is an added advantage.
APPLY