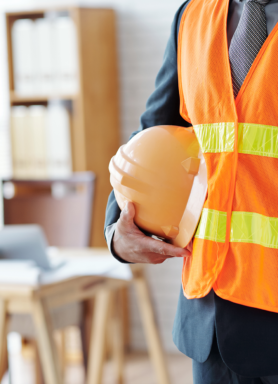 HIRING
Application Engineer
If you are a Mechanical Engineer with experience in Automation, Robotics, and Packaging, Cybernetik is interested in you for the Application Engineer position. The position requires a good understanding of Manufacturing Processes, familiarity with Food Processing and Handling Automation, and an ability to generate BOM, 3D/2D layouts, and pneumatic/hydraulic circuits.

Job Title: Application Engineer
Department / Group: Sales
Qualification: D.M.E / B.E. / B. Tech. / M.Tech in Mechanical
Experience: 3 to 6 Years
Age: 28 - 40 Years
Communication Skill: Excellent Written & Verbal: English & Hindi
Specific Industry Experience: Engineering
Computer Skills: Microsoft Office, ERP, AutoCAD, Solid Edge, FEA


Personal Competencies:
Leadership quality
Communication & interpersonal skills
Self-motivated with result driven approach
Problem analysis & decision making
Ability to work in a multi-cultural environment

Technical Competencies:
Cause finding & problem solving
Awareness of Quality, Health & Safety Environment Practices
Ability to identify the most appropriate solution in the view of the circumstances and issues
Position Type: Full Time
Job Category: Technical
Location of Job Posting: Unit-2, Pune (HQ)
Job Description: Role and Responsibilities:
Experience in Automation, Robotics, and Packaging.
Understanding of Manufacturing Processes, Geometric Dimensioning and Tolerancing (GD&T). 
Preparation of 3D & 2D Layout: GA, PFD / P&ID.
Generation of BOM.
Creation of Pneumatic / Hydraulic circuits.
Knowledge of following area is must:

Food Processing and Handling Automation.
Conveying Systems: Bulk / Unit payload handling.
Packaging Systems: Hoppers, Silos, Feeders, Flow Wrappers, Bagging Machine.  
Robotic Systems.
APPLY